Baalveer Baalveer
Baal Veer is a children's Indian fantasy television series. The serial was aired on Indian Channel SAB TV on 8 October 2012. The series was broadcast from 8 October 2012 to 4 November 2016 and aired 1111 episodes. The serial has 2 seasons. The first season of the show is started on 8 October 2012 and ended on 13 June 2016. The second season of the show aired from June to November 2016.
The show is produced by Vipul D. Shah, Sanjeev Sharma and directed by Sachin P. Ambre, Nilesh Ambekar, Sanjay Satavase. Dev Joshi and Anushka Sen are in the lead roles.
let's know more about Baal Veer Serial –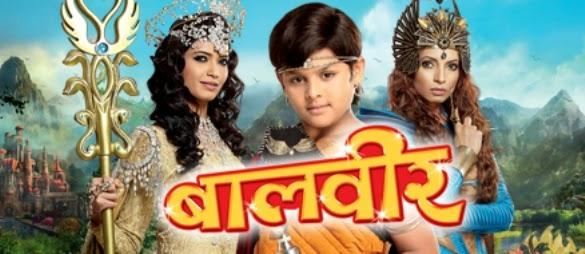 Baal Veer Wiki, Cast, Videos, Episodes and Other Information
Original title
बालवीर
Created by

Vipul D. Shah
Sanjiv Sharma

Written by
Amit Senchoudhary
Screenplay by
Rohit Malhotra
Directed by

Sachin P. Ambre
Nilesh Ambekar
Sanjay Satavase

Composer(s)
Lenin Nandi
Country of origin
India
Original 

language(s)

Hindi
No. of seasons
2
No. of episodes
1,111
Production
Executive 

producer(s)

Rajan Singh

Producer(s)

Vipul D. Shah, Sanjeev Sharma
Cinematography
Pushpank Gawade
Editor(s)
Hemant Kumar
Camera setup
Multi-camera
Running time
Approx. 22 minutes
Production 

company(s)

Optimystix Entertainment
Distributor
Sony Pictures Networks India
Release
Original network
SAB TV
Picture format
Original release
8 October 2012 – 4 November 2016
New Baal Veer Story | Aaj Ka Baal Veer
Baalveer is an Indian fantasy television serial which was aired on SAB TV. The serial is based on the story of a Child – Ballu who has supernatural powers. Baal Veer lives on earth as Ballu. He is close friend of Maanav and Mehar. Montu often creates problems for both of them but Baal Veer always helps them to rescue. Baal Veer also Confronts Bhayankar Pari, an Evil Fairy who wants to become Queen.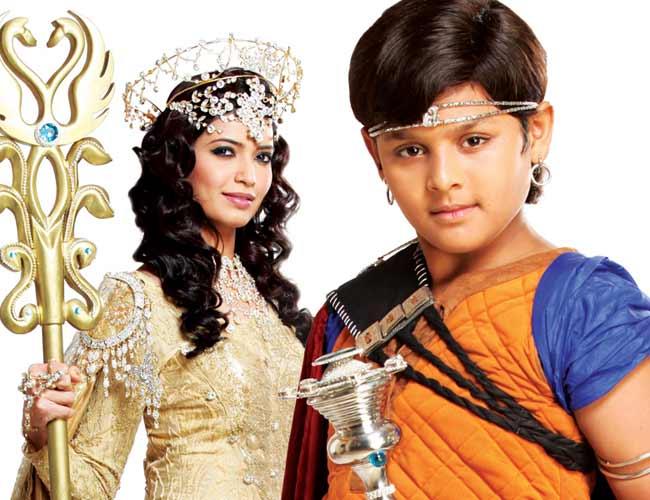 Baal Veer Cast | Baal Veer Characters Real Name
Dev Joshi as Ballu / Baal Veer
Anushka Sen as Meher / Baal Sakhi
Saqlain Rahi Khan as Dharam Veer
Rudra Soni as Manav / Baal Mitra
Purvesh Pimple as Montu Lakhani
Keval Vora as Keval.
Arshifa Khan as Monica Gehi (2014,2016)
Amita Choksi as Smita Dagli, Manav-Meher's mother
Abhay Harpade as Mahesh Dagli, Manav-Meher's father
Alpana Buch as Daadi
Shruti Bisht as Saloni, Manav-Meher's friend
Rukhsar Rehman as Maa Pari
Sudeepa Singh as Rani Pari- The queen of Pari Lok,she has the magical powers of all the fairies.(2014-16)
Aditi Sajwan as Natkhat Pari
Sharmilee Raj as Baal Pari
Charu Asopa as Atkaati Pari(2012-15)
Manisha Thakkar as Bhatkati Pari
Dimple Kava as Aarpaar Pari(2013-16)
Lavina Tandon/Neha Navrang as Gaal Pari(2012-15)
Sameeksha Sud as Dari Pari(2013-16)
Samiksha Bhatnagar as Vijdhar Pari
Pallavi Dutt as Naraz Pari(2012-15)
Shridhar Watsar as Dooba Dooba 1 / Tauba Tauba
Nigaar Khan as Prachandika
Aashka Goradia as Mahavinashin
Gazala Selmin as Shaatir Pari
Reshmi Ghosh as Deityani
Meghna Nikade as Chakravyuh Par
Navina Bole as Nukili/Katili Pari
Tiya Gandwani as Patanga Pari
Priyanka Sharma as Sarangee
Shama Sikander / Shweta Kawatra as Bhayankar Pari
Shweta Tiwari as Mahabhasm Pari
Namit Shah as Jaiveer
Sugandha Mishra as Chhal Pari
Deepshika Nagpal as Bawandar Pari
Karishma Tanna / Shruti Seth as Bahuroopi Pari/ Rani Pari(2012-13)
Akshay Sethi as Mogambo Gomango(2014)
Kunal Bakshi as Hubahu(2015)
Rajesh Khera as Gurudev(2016)
Vaishali Thakkar as Honey Bua(2015)
Monaz Mevawala as Bhraman Pari(2014)
Arsheen Naamdar as Chaaya Pari- Mahabhasma Pari's pawn to kill Baalveer.(2014)
Rashmi Singh as Taraz Pari- She lives in Pari Lok but helped Bhayankar Pari and Bavandar Pari in their evil missions and hence is exiled from Pari Lok.(2012-13)
Roop Durgapal as Dari Pari (2012-2013)
Dilip Shah as Goba-Goba- Chaal Pari's evil assistant(2013-14)
Geetanjali as Jwala- The principal of AVP Vidyamandir School.
Serial Timing and Schedule
TV Show: Baal Veer
TV Channel: SAB TV
Genre: Comedy, Fantasy, Magical, Action
Regular Timings : 8:00 pm
Days: Mon-Sat
Repeat Telecast Timings : 11:00 am
Baal Veer Images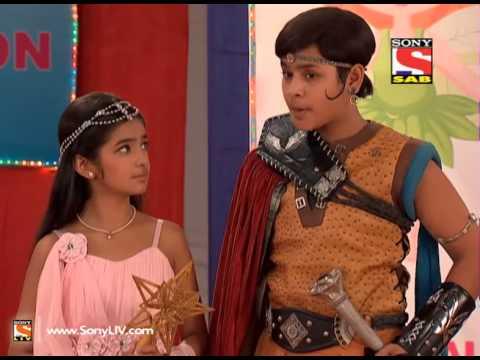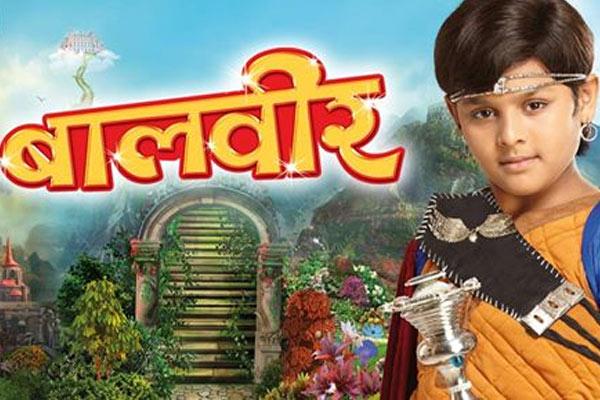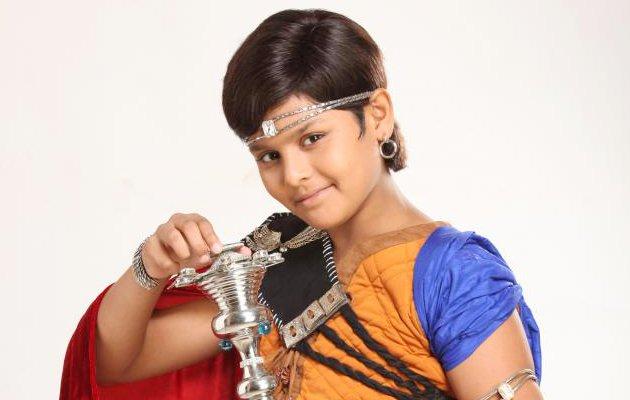 Baal Veer Videos Download | Hindi
Baal Veer Episode 1
Baal Veer Episode 2
Baal Veer Episode 3
Baal Veer Episode 4
Baal Veer Episode 5