Celeb Center is an Entertainment website covering all the famous celebrities Biographies, entertainment news, tv serials and movie updates.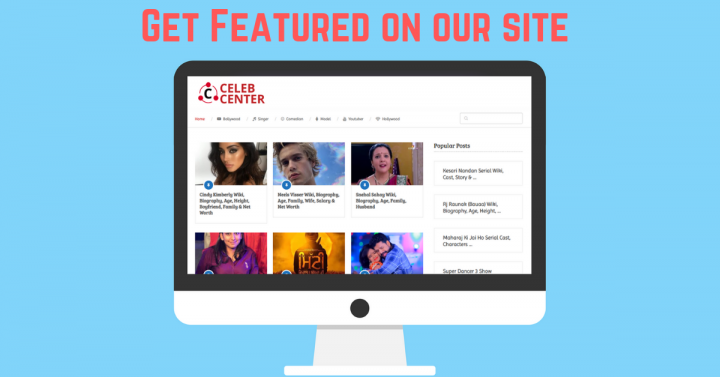 You can also get featured on our website. If you want to get featured contact us at [email protected]
Keep these points in mind before contacting –
You should be featured at least once in any newspaper or any famous website.
You have to send all your details with images.
You have to send any govt issued ID proof for verification purposes.
The fixed price to get featured on our site as of Now is ₹5000.
Contact us at [email protected]