Introduction 
Madison Bailey is an American actress known for her role as Kiara Carrera in the popular Netflix teen drama titled Outer Banks.  The series follows the life of a group of teenagers in a fictional version of Outer Banks.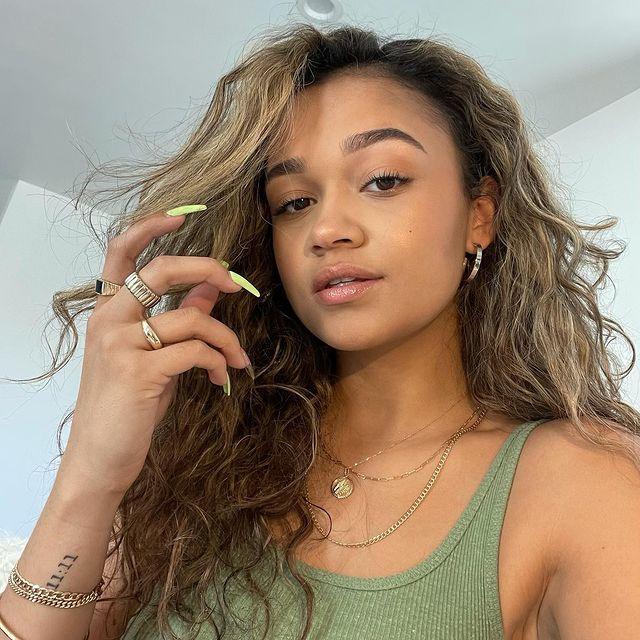 Career
She is best known for her role as Kiara Carrera in Outer Banks but Madison started her acting career when she participated in a musical in her high school and enjoyed acting. After that, he got her first role in the movie Constantine as the character Caroline in 2015. In the same year, she got the opportunity to play the role of Mary Hold Bear in Swamp Murders. She did not appear in any movies or TV series in 2016 but in 2017, she appeared in two episodes of Murder Chose me as Angela Henry and also played the role of Chloe in Mr. Mercedes.
Later in 2018, she appeared in Night Club Secrets as Jackie and also in Two Roads as Zoe. She also played the role of Wendy Hernandez in the American superhero TV series called Black Lightning that started in 2018 and wrapped up in May of 2021. Madison was a part of the series for six episodes in 2018-19. In 2019, she played the character of Carla in an American horror anthology tv series titled Creepshow. She later appeared in 2020 in Council of Dads,  a drama series based on the book titled The Council of Dads by Bruce Feiler. She played a recurring role for three episodes in this series. Then she appeared as the Bowling Alley Girl in the Impractical Jokers: The Movie based on the truTV television series called Impractical Jokers.
She got the main role in Outer Banks in 2020 and the show is still going on. She has played the role of Kiarra Carrera in 20 episodes of this Netflix teen drama so far. 
She also appeared as Kelley in the Drive-In episode of American Horror Stories in 2021 which is yet another American anthology horror TV series.  
She currently has more than 6 million followers on Instagram.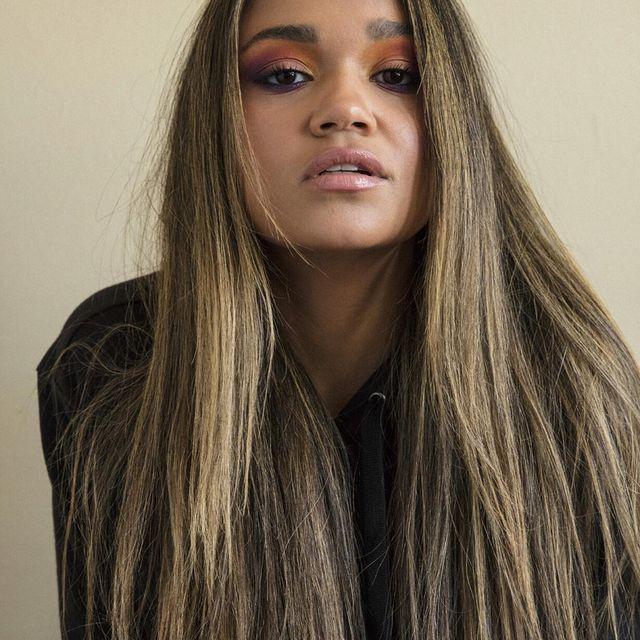 Early life School and Education
She was born on 29th January 1999 in Kernersville, North Carolina.  She studied at East Forsyth High School and used to watch Legally Blonde many times but never considered acting as a serious career option.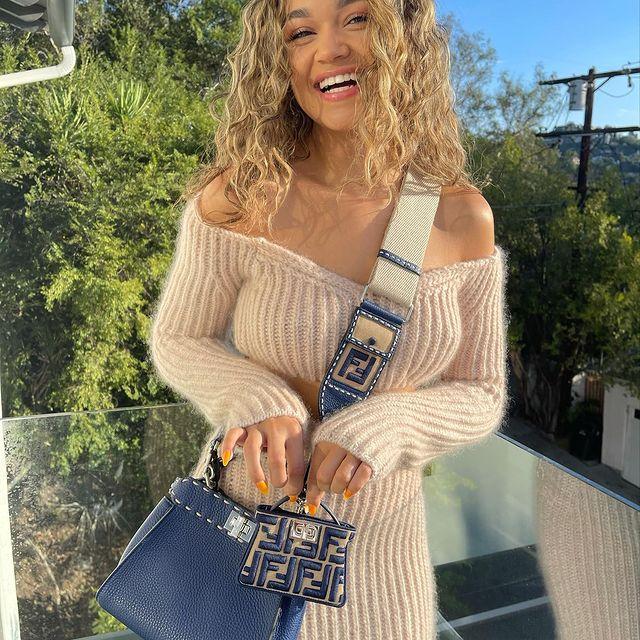 Family
She has 6 elder siblings and she is the youngest child of her family. Of these six elder siblings, three are elder brothers and three are elder sisters. She traces her roots to Africa and Italy but was adopted by a white couple. Her adoptive mother passed away in 2018 and Madison took to Twitter to share this news with her fans. She and two of her sisters got a tattoo in memory of their mother.  Her sister Katie Bailey plays the stunt double of Madison in Outer Banks for hopping fences and so on. Madison mentioned that Katie is into gymnastics and though she has never done stunt work, she talked with the stunt coordinator and worked out the details so the sisters work together on Outer Banks now.
She is pansexual and talking about her coming-out experience to Entertainment Tonight, she explained how she intentionally made this revelation to her parents during an argument. She mentioned to her mother that she doesn't know anything about her and when her mother asked what she doesn't know about Madison, she replied that her mother is unaware of the fact that Madison has been dating a girl for a month to which her mother replied: "Fine Madison, be gay." And when she came out to her father, he simply said "I know." She added that she had quite an easy coming-out experience. She also explained that earlier when she dated a girl, she believed she was bisexual since she still felt attracted to boys but after dating a trans boy with whom she worked on a show, she realized that she is pansexual, which she defines as "basically just loving people for people, regardless of gender or any type of sexuality or any type of anything."
She is currently dating Mariah Linney who is a University of North Carolina Charlotte Women's Basketball star and the couple also sports matching tattoos on their forearms. Madison is also diagnosed with Borderline Personality disorder.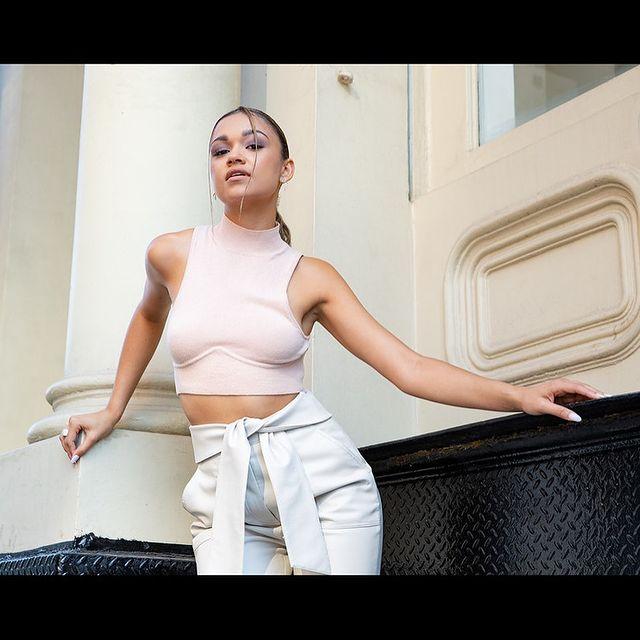 Physical Appearance
Madison Bailey has African and Italian roots so she has curly brown hair and brown eyes with a fit body. She is about 5 feet 8 inches tall and weighs around 58 kilograms.
Madison Bailey Bio, Date of Birth, Zodiac Sign, Husband & Net Worth
Name
Madison Bailey
Nick Name
Madison
Profession
TV Actress
Date of Birth
29 January 1999
Place Of Birth
Kernersville, North Carolina, the United States of America
Nationality
American
Zodiac Sign
Aquarius
Height
5 feet 8 inches
Family
Father – Alex Bailey
Mother – Katherine Bailey
Siblings – 7
Relationship Status
Unmarried
Wife/Husband
Not Known
Schooling
Not Known
College
Not Known
Education Qualifications
Not Known
Hair Color
Brown
Eye Color
Brown
Net Worth
500k USD (Approx)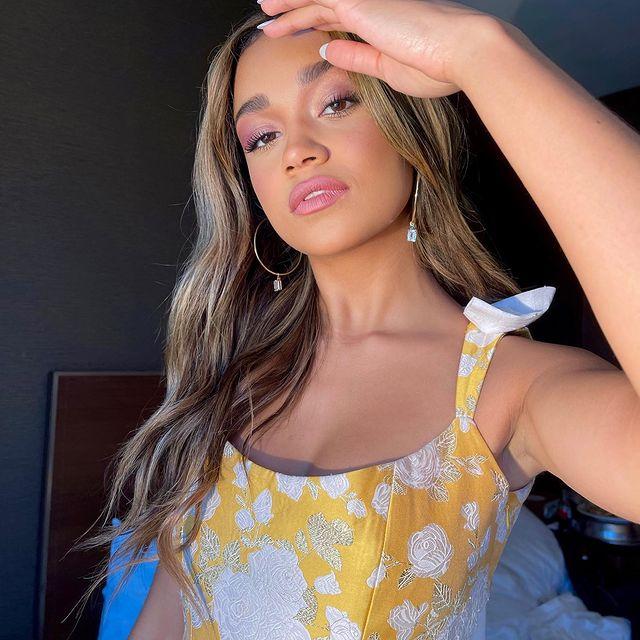 Facebook, Instagram and Twitter Accounts
Facebook –
Instagram – https://www.instagram.com/madisonbaileybabe
Twitter – https://twitter.com/madisonbailey