Allison Brooks  Janney is a well-known actress from the United States. She has starred in both big and supporting parts on television and in film. She grabbed the limelight for a variety of television shows, the most successful of which being 'The West Wing.' It was an American television drama series produced by Aaron Sorkin that aired from 1999 to 2006. The series, which was mostly based in the West Wing of the White House, followed the fictional presidency of Josiah Bartlet. Janney's work as the President's Press Secretary was well praised, earning her an Emmy nomination. The series was a huge commercial hit, earning three Golden Globe Awards and 26 Emmy Awards. 
Another part she is well-known for is that of Bonnie Plunket in the American television series 'Mom.' It is an intriguing narrative of a single mother who struggles with different issues in her life, including alcohol and substance abuse. Janney has earned several awards during her career, including the Critics' Choice Television Award for 'Best Supporting Actress in a Comedy Series' in 2013. She also voiced characters in the 2003 animated film 'Finding Nemo' and its 2016 follow-up 'Finding Dory'.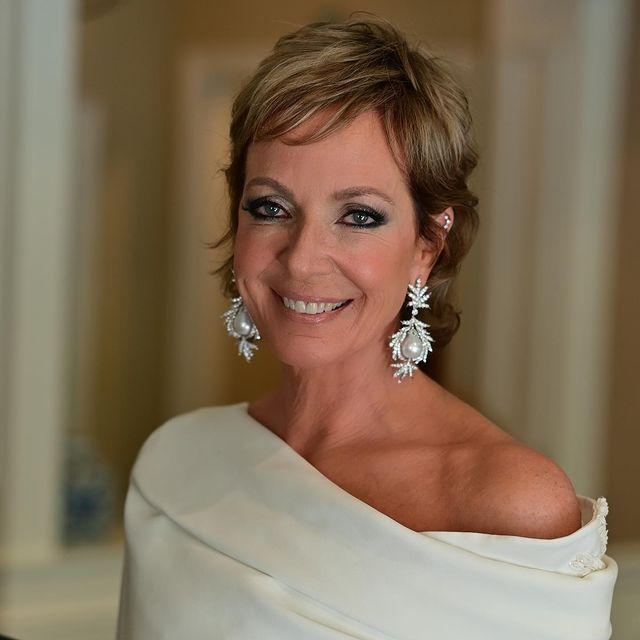 Career
Allison Janney made her debut on television in 1991 with an appearance in the brief sitcom 'Morton & Hayes.' Having followed this, she played small roles in a variety of TV dramas such as 'As the World Turns' and 'Guiding Light.'
Her movie career began with a brief appearance in the 1989 movie 'Who Shot Patakango?' The plot centers on a simple squad of high school kids in the 1950s, and situations relating to their lives. She acted in many movies in the 1990s, notably 'The Cowboy Way', (1994), 'Big Night' (1996), and 'Primary Colours' (1998).
In 1999, she began acting in the renowned internationally acclaimed American political drama TV series 'The West Wing.' The storyline revolved around a fictitious President Josiah Bartlet and his ministry. Allison's performance as the President's Press Secretary was praised and garnered her great fame. She also received various awards for her exceptional talents.
While she gained both success and popularity on TV, she also persevered with her movie career. She made an incredible appearance in Stephen Daldry's directed 2002 drama film 'The Hours'.
Afterward, she starred in a 2004 American drama film 'Winter Solstice.' The film centered on the struggles of a guy attempting to develop a healthy bond with his boys after the loss of his wife.
She has provided a voiceover role in the iconic animated adventure film 'Finding Nemo' (2003) and its sequel 'Finding Dory' (2016).   She dubbed the starfish Peach in both movies of the franchise.
Allison Janney played a pivotal part in the American television series 'Mr. Sunshine,' which premiered in February 2011.
Her most recent films are 'The Girl on the Train' (2016), in which she played a police investigator, and 'Tallulah' (2016), in which she portrays a girl called Margo.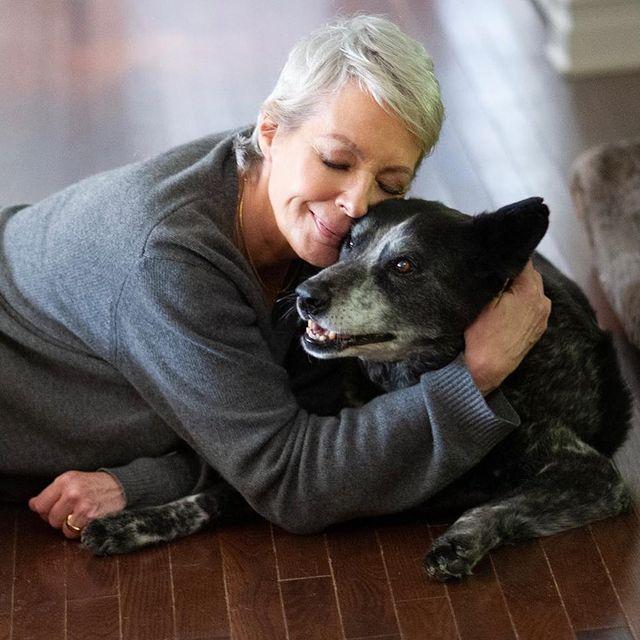 Early Life
Allison Brooks Janney was born in Boston, Massachusetts, on November 19, 1959, to Jervis Spencer Janney, a real estate developer and jazz musician, and Macy Brooks, a former actress, and stay-at-home mom. She was one of two siblings.
She went to Dayton's Miami Valley School and then Connecticut's Hotchkiss School. After graduating from high school, she attended Kenyon College in Gambier, Ohio.
She befriended famed actor Paul Newman during her undergraduate years and gained an interest in acting. Allison was taught and encouraged by Paul and his wife Joanne, and she later enrolled in the Neighborhood Playhouse School of the Theatre in New York City for further training.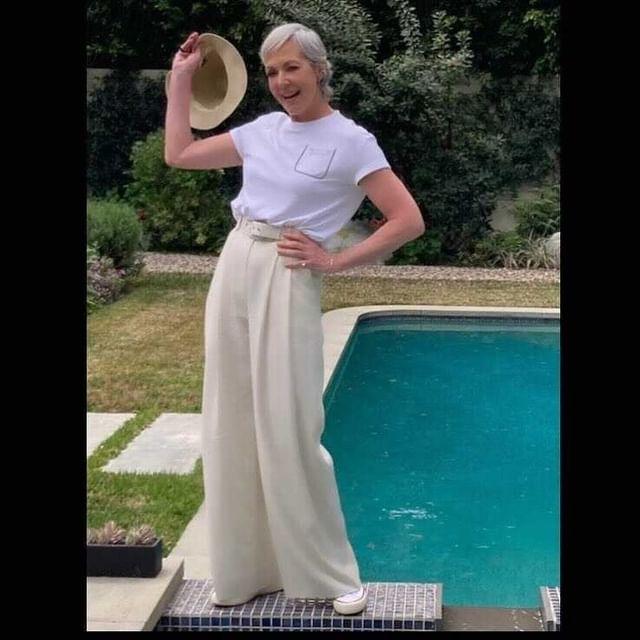 Family and Personal Life
Janney is unmarried and has never had children. She was romantically linked to Dennis Gagomiros, a computer programmer. The pair started dating in 1994 and were engaged for seven years until calling it quits in 2001. She dated actor Richard Jenik in 2002. (her co-star in Our Very Own). The lovers were engaged in 2004 but ended their relationship two years afterward in 2006. Janney met Philip Joncas, the production manager, in 2012. They bonded on the set of The Way, Way Back, and immediately started dating. The couple went out for five years before parting ways in 2017.
Janney mentioned her brother, Hal, who struggled with drug addiction for years before committing suicide, in conversations relating to her part on Mom. She has attributed her role on Mom to those battling addiction. Janney devoted her Academy Award-winning speech to him on March 4, 2018.
Janney has advocated for a variety of causes, including same-sex marriage, LGBT rights, women's rights, mental health, animal rights, and rehabilitation from addiction. Janney marched in Los Angeles in 2018 as part of a broader national campaign for women's rights, human rights, and social justice. She is an advocate for a number of charities, including the American Heart Association, the American Stroke Association, Broadway Cares/Equity Fights AIDS, and GLAAD. Janney has also been a vocal advocate for voter registration, writing about voter identification concerns and directing followers to VoteRiders for more information.
Physical Appearance
Allison is 6 feet 1 inch tall and weighs 143 lbs (65 kgs). She has blonde hair and blue eyes.
Name
Allison Janney
Nick Name
Allison
Profession
Actress
Date of Birth
November 19, 1959
Place Of Birth
Boston, Massachusetts, United States
Nationality
American
Zodiac Sign
Scorpio
Height
6 feet 1 inches
Family
Father: Jervis Spencer Janney, Jr
Mother: Macy Brooks Putnam
Brother(s): Hal Janney, Jay Janney
Sister(s): Not Known
Relationship Status
In a relationship
Bf
Richard Jenik (2004 – 2006)
Schooling
Play House Secondary Boys School
College
Kenyon College
Education Qualifications
Graduate
Hair Color
Blonde
Eye Color
Blue
Net Worth
14 Million USD (Approx)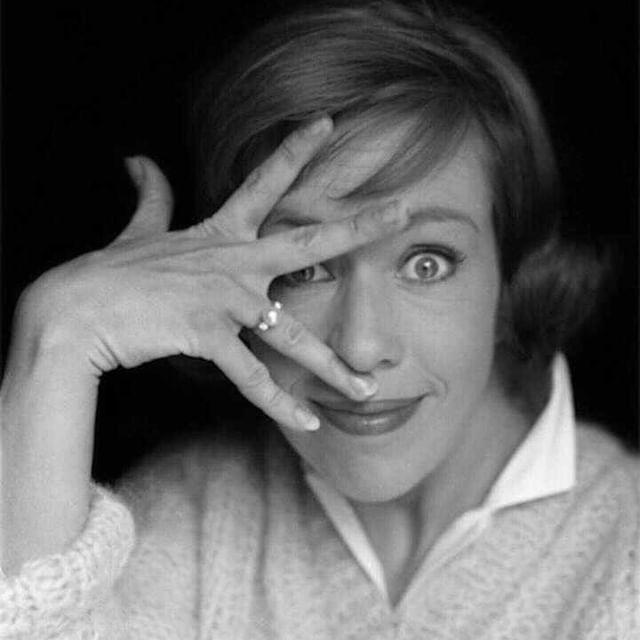 Facebook – https://www.facebook.com/allisonbjanney
Instagram – https://www.instagram.com/allisonbjanney/
Twitter – https://twitter.com/AllisonBJanney