Aaj Tak is an Indian news channel. It is one of the oldest Indian Hindi news channels. India Today Network owns the media group, Aaj Tak. It is also rated one of the most-watched news channels in India. Aaj Tak is also broadcasted in International countries.
The headquarters of Aaj Tak is in Noida, Uttar Pradesh, India. The first broadcast of the Aaj Tak channel is aired in the year 1995. It is the first channel to broadcast 24*7 news in India. Aajtak has around 50% market share in Indian tv news. It has a viewership base of more than 3 crore households.
In January 2021, Aajtak is rebranded and changed the look of the channel. Delhi Aaj Tak, Tex, India Today, Gaming Tak are subsidiaries of Aaj Tak. Thousands of reporters work with India Today Network. Here is the list of Top 10 Aaj Tak Journalist Names –
10 Most Successful News Anchor of the Channel Aaj Tak
Anjana Om Kashyap
Shweta Singh
Late Rohit Sardana
Chitra Tripathi
Sayeed Ansari
Meenakshi Kandwal
Neha Batham
Vikrant Gupta
Sanjeev Chauhan
Shams Tahir Khan
Anjana Om Kashyap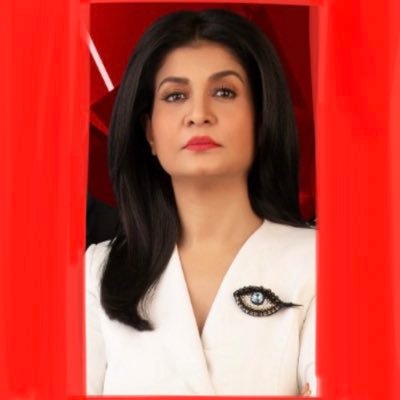 Anjana Om Kashyap is an Indian news anchor. She is working as a Senior Executive Editor at Aaj Tak channel. She started her career with the Doordarshan channel. Later she joined Zee News and then News 24 channel.
Shweta Singh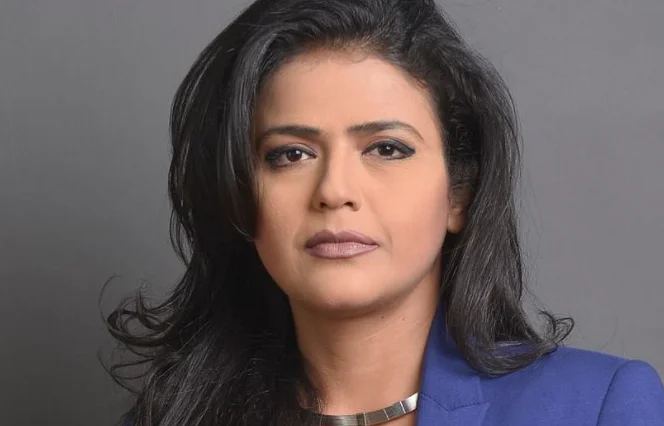 Shweta Singh is an Indian journalist at Aaj Tak News Channel. She is senior Executive Editor of Special Programming at Aaj Tak. Shweta also worked with The Times Of India Patna Edition and Hindustan Times Patna Edition. Before working in Aaj Tak, Shweta used to work for Zee News and the Sahara channel.
Rohit Sardana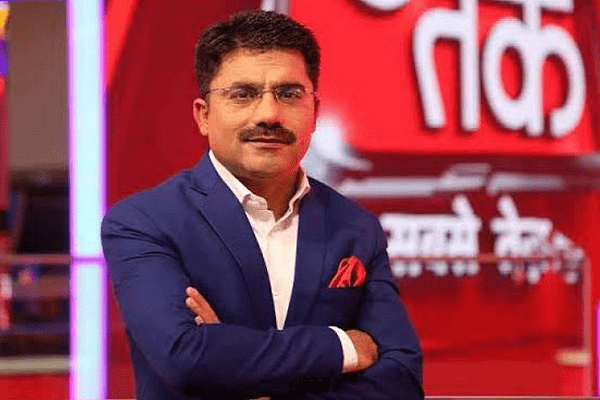 Rohit Sardana was a famous journalist of Aaj Tak. He earlier used to work in the Zee News channel. Rohit Sardana was the host of the famous prime time show Taal Thok Ke. Later in 2017, he joined the Aaj Tak news channel.
Chitra Tripathi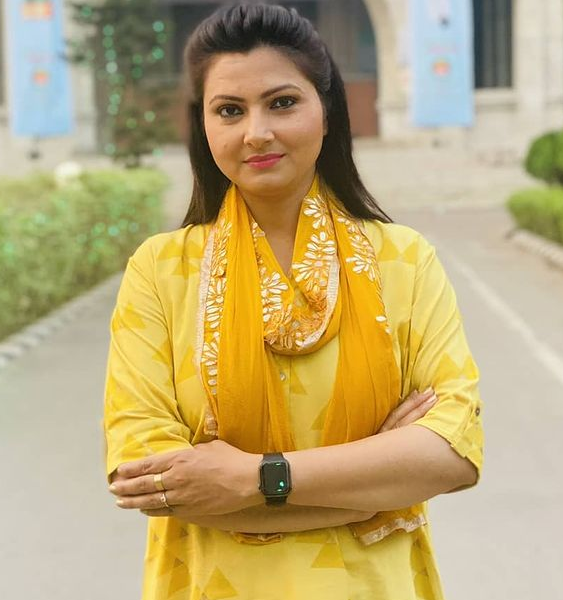 Chitra Tripathi is an Aaj Tak news anchor. She was born in Gorakhpur, Uttar Pradesh, India. Chitra Tripathi started her career with Sahara Indian. She worked in news channels like ETV, News 24, Aaj Tak and India News.
Sayeed Ansari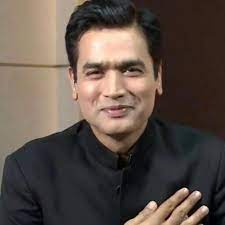 Sayeed Ansari is an Indian journalist and news anchor at Aaj Tak channel. He was born and brought up in New Delhi, India. He started his career in 1997 with the Doordarshan channel. He worked in Doordarshan as a news anchor and translator. Later he joined Sahara Samaya and after 4 years he joined ABP News. Currently, he is working at Aaj Tak channel as an editor and news anchor.
Meenakshi Kandwal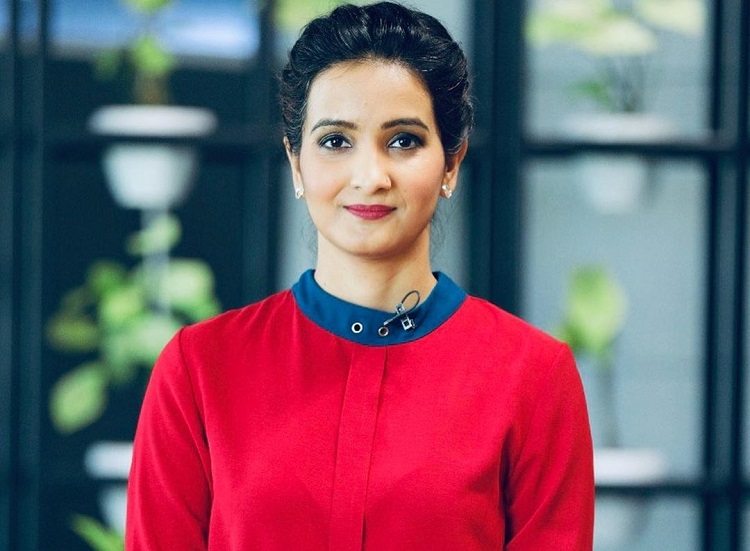 Meenakshi Kandwal Raina is a news journalist. She was born in Garhwal, Uttarakhand, India. Meenakshi did MA in mass communication from Sri Aurobindo Centre for Arts and Communication. In 2010, she won the Star Anchor Hunt news reality show. In 2012 she started her career in media and journalism with India TV channel. Currently, she is working at Times Now Nav Bharat as an anchor.
Neha Batham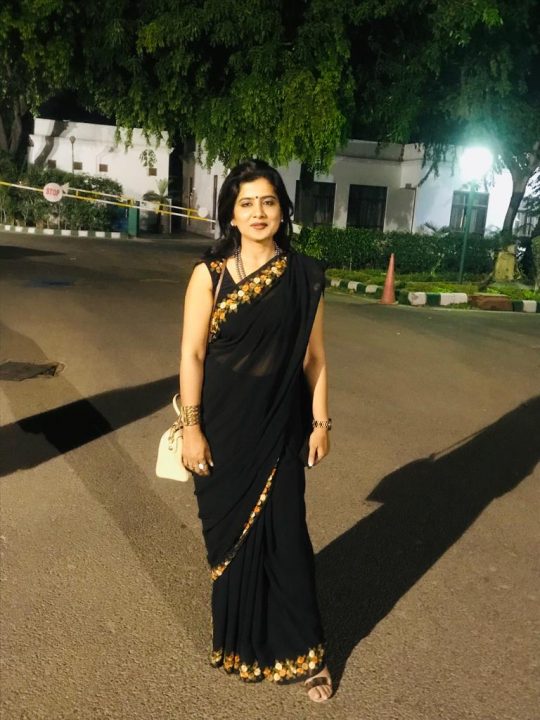 Neha Batham is a news reporter and anchor at Aaj Tak channel. She was born and brought up in Lucknow, Uttar Pradesh, India. She did a course in Mass Communication from Amity University, Noida. She started her career with the Zee Business channel. Later she joined News 24. In 2013, she joined the Aaj Tak channel as a news anchor.
Vikrant Gupta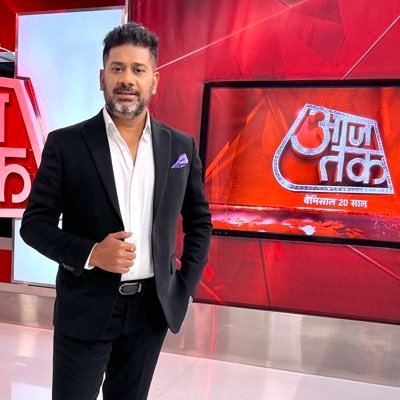 Vikrant Gupta is an Indian sports journalist and news anchor. He mostly hosts sports-related news shows. He started his career with the Indian Express news channel as a Sports anchor. Later he joined Aaj Tak channel as a senior sports reporter.
Sanjeev Chauhan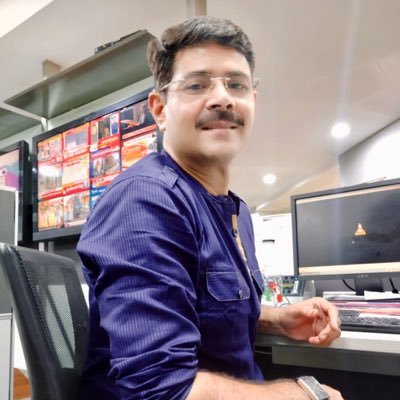 Sanjeev Chauhan is an Indian journalist. He started his career with the Sahara Samay channel. Later he joined the ETV news channel as an anchor. In 2004, Sanjeev joined the Aajtak News channel. He hosts a horoscope show in the morning on the Aaj Tak channel.
Shams Tahir Khan
Shams Tahir Khan is an Indian reporter. He is one of the most popular crime reporters in Aaj Tak. Shams Tahir Khan is a Senior Executive Editor of Aaj Tak. He currently, hosts the daily crime show Vardaat on Aajtak channel. He did his schooling at Anglo Arabic Senior Secondary School, Delhi, and did his graduation from Delhi University. He did his graduation in Political Science.
These are the top 10 Aaj Tak Journalist Name List. We'll update the article if any new updates are available.