Zee TV Kumkum Bhagya Serial
Kumkum Bhagya Serial is a Hindi language soap opera which is aired on Zee TV. It was first started on 15 April 2014 on Zee TV Channel. The serial is aired on all weeknights. The show is based on the novel Sense and Sensibility by Jane Austen. Sriti Jha and Shabbir Ahluwalia are in the lead roles.
The series is produced and developed by Ekta Kapoor under the banner of Balaji Telefilms and is directed by Sameer Kulkarni. The show is very popular in India and breaks all records of TRP. Due to this another series has been produced named as Kundli Bhagya which portrays the life of Pragya's long-lost sisters, Preeta (Shraddha Arya) and Shrishti (Anjum Fakih).
The series mainly revolves around Abhi (Shabbir Ahluwalia) And Pragya (Sriti Jha). The story of the show starts with the Sarla, mother of Pragya and Bulbul who wants to see them married in a well-reputed family.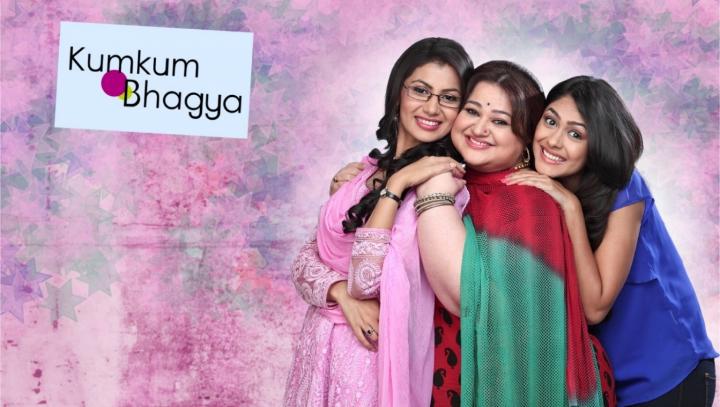 Kumkum Bhagya Natak Story
In Kumkum Bhagya serial The series started as the stories of Pragya And Bulbul, and their mother Sarla's hope to see them married, but as time went by, the series revolved around Abhishek Mehra And Pragya.
In the show, Pragya is a teacher and Abhishek Mishra is a rockstar. Sarla Arora (Supriya Shukla) runs a marriage hall and lives with the hope of seeing her two daughters happily married. Pragya is the elder sister and teaches in college and Bulbul is the younger daughter of Sarla Arora, is outgoing and fun-loving girl. The serial shows the life of the two sisters and the mother's hope to see them married.
Zee TV Serial Kumkum Bhagya Cast
Character Name
Abhishek Prem Mehra
Real Name
Shabbir Ahluwalia
Character Name
Pragya Arora / Pragya Abhishek Prem Mehra
Real Name
Sriti Jha
Character Name
Purab Khanna
Real Name
Arjit Taneja
 
Character Name
Bulbul Arora
Real Name
Mrunal Thakur
 
Character Name
Daljeet Mehra
Real Name
Daljeet Soundh
 
Character Name
Nikhil Sood
Real Name
Nikhil Arya
 
Character Name
Aliya Mehra
Real Name
Shikha Singh
 
Character Name
Raj Mehra
Real Name
Anurag Sharma
 
Character Name
Mitali Raj Mehra
Real Name
Swati Anand
 
Character Name
Sarla Arora
Real Name
Supriya Shukla
 
Character Name
Daljeet Arora
Real Name
Madhu Raja
 
Character Name
Pammi
Real Name
Shivaani Sopuri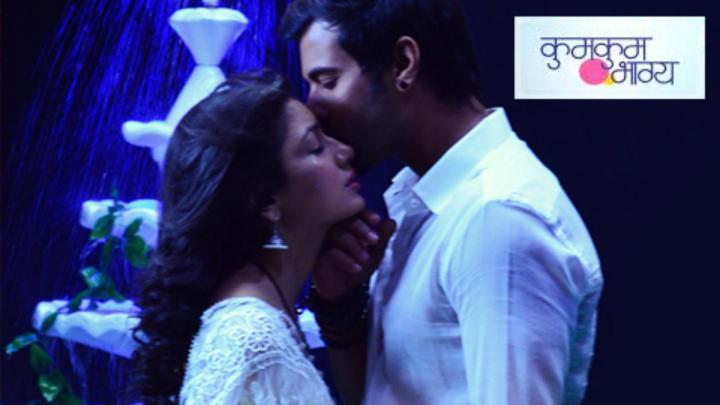 Cast Real Name
Shraddha Arya as Preeta Arora
Dheeraj Doophar as Karan Luthra
Manit Joura as Rishabh Luthra
Anjum Fakih as Srishti Arora
Ruhi Chaturvedi as Sherlyn Khurrana
Sanjay Gagnani as Prithvi Malhotra
Neelam Mehra as Karan and Rishabh's Dadi
Naveen Saini as Mahesh Luthra – Father of the Luthra Brothers
Anisha Hinduja as Rakhi Luthra – Mother of the Luthra Brothers
Pyumori Mehta Ghosh as Kareena Luthra – The Bua of Luthra Brothers
About Kumkum Bhagya Serial 2018
| | |
| --- | --- |
| TV Serial Name | Kumkum Bhagya |
| Category | Drama |
| Production House | Balaji Telefilms |
| Director | Sameer Kulkarni and Sharad Pandey |
| Writer | Anil Nagpal |
| Cinematography | Sanjay Memane and Anil Katke |
| Telecast Channel | Zee TV |
| Shooting Location | Mumbai |
| Start Date | 15-Apr-14 |
| Show Day | Monday To Friday |
| Show Timings | 9:00 PM |
| Language | Hindi |
| Country | India |
| Title Song | Kumkum Bhagya |
Serial Kumkum Bhagya Song