Punjabi Singer and Actor Hardy Sandhu once again hits the Punjabi industry with his new song Yaarr Ni Milyaa. 
In this song, Hardy Sandhu appeared with totally new and awesome looks. The song was released on 5 September 2017 and In just 5 days of releasing the song, it manages to get more than 10 million views. Song Yaarr Ni Milya is a huge hit. His awesome looks, music, video, location blend of all makes it more amazing song.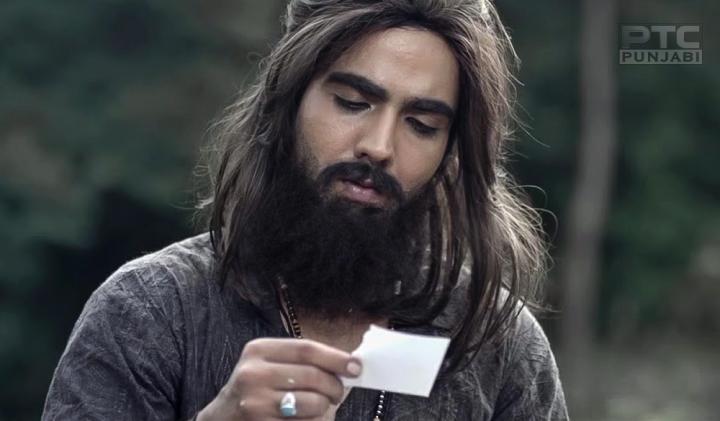 Yaarr Ni Milyaa (Yaar Ni Milya) New Punjabi Song By Hardy Sandhu
Video of The songs shows us the story of a boy and girl. Who after his breakup leaves in an isolated world. The song is written by Jaani, Music by B Praak and produced by Gunbir Singh Sidhu & Manmord Sidhu. 
Director of the song is Arvindr Khaira. 
| | |
| --- | --- |
| New Punjabi Song Yaarr Na Milyaa |   |
| Singer | Hardy Sandhu |
| Lyrics | Jaani |
| Music | B Praak |
| Producer | Gunbir Singh Sindhu & Manmord Sidhu |
| Director | Arvindr Khaira |
Yaarr Ni Milyaa (Full Song) Hardy Sandhu | Official Video
YAAR NI MILYA LYRICS | Yaarr Ni Milyaa – Lyrics
Aje takk mainu aisa yaar nahiyo milya
Jide te yakeen karaan akhan bandh karke
Bade mile ne mainu do shaklan waale…
Aje takk mainu aisa pyaar nahiyo milya
Satt mere lagge par rooh ohdi tadpe
Bade mile ne mainu akklan waale…
Labhda main hoke jhalla
Duniya te kalla kalla
Milya ni koi mainu
Saath na deve Allah
Tutt na jaave dil taiyon to rehnda darr ke
Aa jaiyo… sohneya…
Aa jaiyo… na jaiyo meherma… (x2)
Idhar vekhan, udhar vekhan
Jidhar vekhan duniya main saari
Hey…
Idhar vekhan, udhar vekhan
Jidhar vekhan duniya main saari
Pyaar di ki auqaat reh gayi
Jisam vekh ke lagdi ae yaari
Koi te labho aisa Heer te Laila jaisa
Rooh di jo gall kare haan
Door hi rakhe paisa
Koi na poonje hanju
Khada main nain bharke
Aje takk mainu aisa yaarr nahiyo milyaa
Jide te yakeen karaan akhan bandh karke
Bade mile ne mainu do shaklan waale…
Aje takk mainu aisa pyaar nahiyo milyaa
Satt mere lagge par rooh ohdi tadpe
Bade mile ne mainu akklan waale…
Main te tera, main te teri
Jo mooh te kehnde sohaan khaake
Hey…
Main te tera, main te teri
Jo mooh te kehnde sohaan khaake
Sab ton pehlan ohi jaande
Maut naal Jaani gale mila ke
Jinna vi waqt hai langa
Peeda de naal hai ranga
Kade kade taan lagda ae
Jeen ton marrna changa
Main na hun jeena Rabba
Leja ve hath fadd ke
Aje takk mainu aisa yaarr nahiyo milyaa
Jide te yakeen karaan akhan bandh karke
Bade mile ne mainu do shaklan waale…
Aje takk mainu aisa pyaar nahiyo milyaa
Satt mere lagge par rooh ohdi tadpe
Bade mile ne mainu akklan waale
Also read about Punjabi Singer Ammy Virk