Introduction
Richa Shukla Moorjani, widely known as Richa Moorjani is an Indian-American beauty queen and actress. She got the ultimate fame for the role of Kamala in the Netflix series "Never Have I Ever".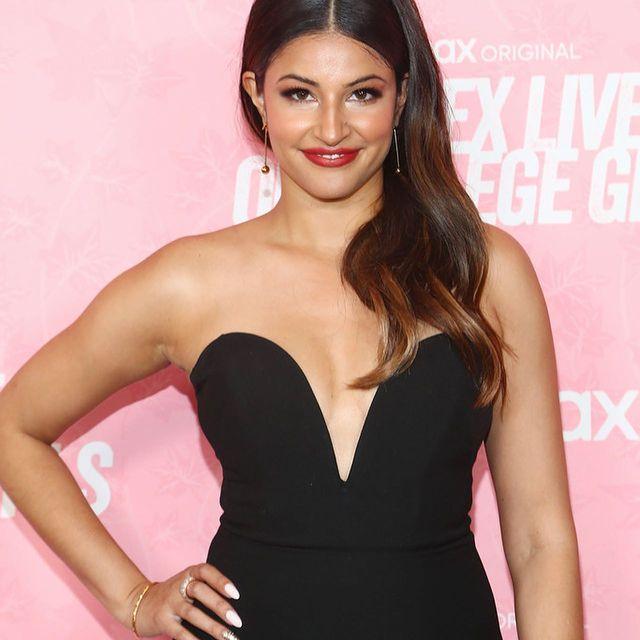 The early life and education of Richa Moorjani
Richa Moorjani was born on May 26, 1989. She was born in the Bay Area, California, United States of America. Currently, she is staying in the Bay Area. Her father is Ramakant Shukla, her mother is Minnie Shukla. Both of her parents are musicians and performing artists. Though she didn't mention her parents. Richa is Hindu by her religion.
Richa went to the University of California, Davis, and graduated with a major in Arts. She took dance and theatre as her minor subjects.
Richa Moorjani is a trained professional dancer. At the age of five, she started her dance training in Kathak, Bollywood, hip-hop, and jazz. She owns a youtube channel where she uploads her dance videos. She is also very much fond of traveling.
In 2006, she got a chance during her high school to perform in the worldwide known Edinburgh Fringe Festival in Scotland. 
Career
Richa started her acting career in 2011, she played the role of Sheela in the short movie "Love Fool". She played the role of a journalist in the movie " For here or to go?". In this year, she was also portrayed in the movie "X: Past Is Present" as Sanjana. The movie was a collaborative feature film. It was directed by a team of eleven filmmakers like Anu Menon, Nalan Kumarasamy, Pratim D. Gupta, Raja Sen, and others.
She started her journey in a television series named "Mark at the movies". She played the character of a party girl. This series started in 2011. Later she got the role into several television shows which were under the banner of "The Mindy Project", "Big Time Rush", "Sullivan and sons"," NCIS: Los Angeles" and many more. 
Richa got her ultimate popularity when she took part in "Never Have I Ever". This is a famous teenage drama series on Netflix. This show premiered in 2020.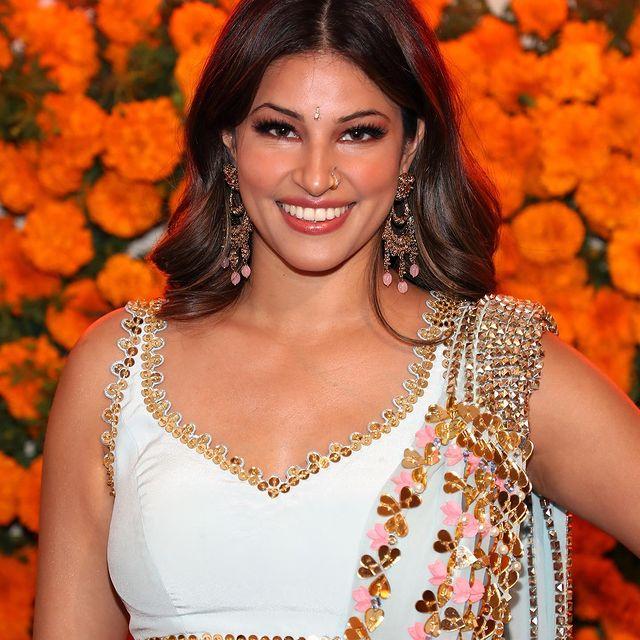 Family of Richa Moorjani
Richa is the only daughter of her parents Ramakant Shukla and Minnie Shukla. 
Marital Status
Richa met Bharat Rishi Moorjani and came to a relationship with him. After engaging for one and half years, She tied the knot with Rishi Moorjani on October 19, 2019. This beautiful couple didn't have any children till now. Rather she is engrossed in her career. Her husband Bharat Rishi Moorjani is finance personnel. 
In an interview with the press, Richa told that she met Rishi through a dating app in the United States. Both of them started talking through the app and felt like the perfect person for them. Finally, both Richa and Rishi met in the Griffith Observatory and got engaged. They are always seen as romantic couples without any controversy.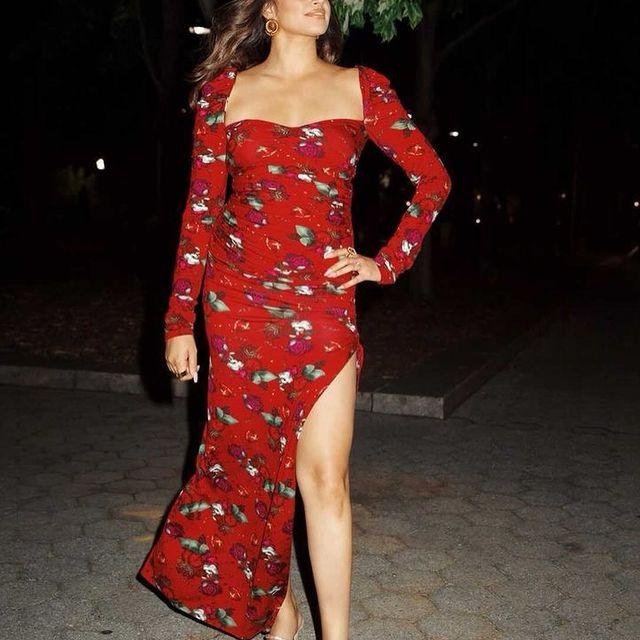 Physical appearance, height, and weight of Richa
This 32-year-old actress is very fit because of her physical appearance. She is 1.67 m or 5'5″ by her height and her weight is 59 kg or 130 lbs. Her figure measurement is nearly 34-26-34. She is a black-eyed lady with black hair.
Net worth
The net worth of Richa Moorjani is $ 1 million. 
Name
Richa Moorjani
Nick Name
Richa
Profession
Actress
Date of Birth
May 26, 1989
Place Of Birth
Bay Area, CA, United States
Nationality
Indian American
Zodiac Sign
Not Known
Height
5 feet 5 inches
Family
Mother: Minnie Shukla
Father : Ramakant Shukla
Sister: Not Available
Brother: Not Available
Relationship Status
Married
Wife/Husband
Bharat Rishi Moorjani​ ​(m. 2019-Present)
Schooling
Not Known
College
Not Known
Education Qualifications
Bachelor of Arts
Hair Color
Black
Eye Color
Black
Net Worth
1 Million USD (Approx)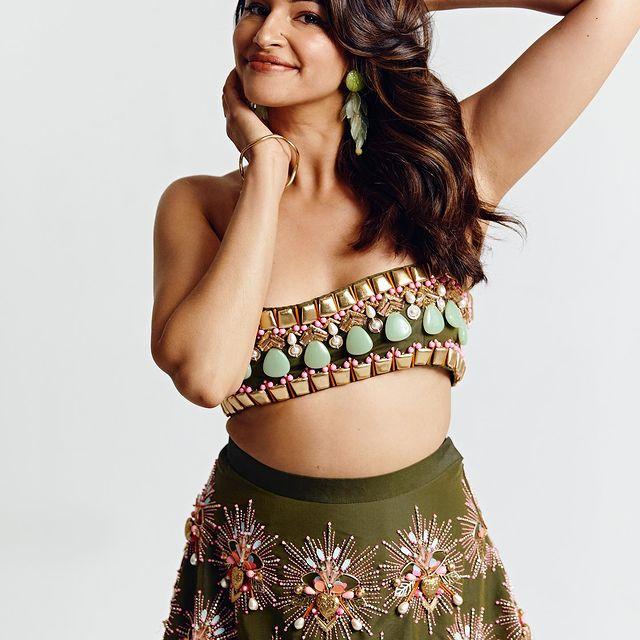 Filmography
Film
Love Fool – Sheela(2011)
For here or to go? – Journalist (2015)
X: Past is Present – Sanjana (2015)
Wolf – Arti (2019)
Invisible brown man – Seema Desai (2020)
Television
Mark at the Movies – party girl(2011)
Big Time Rush- Palmwoods girls (2012)
The Mindy project- Geeta( 2012)
Sullivan and sons- Girl (2013)
The New Yorker: Shorts and murmurs(2016)
NCIS: Los Angeles- Rayna(2017)
9-1-1 – Jenna(2018)
Never Have I Ever- Kamala (2020-2021)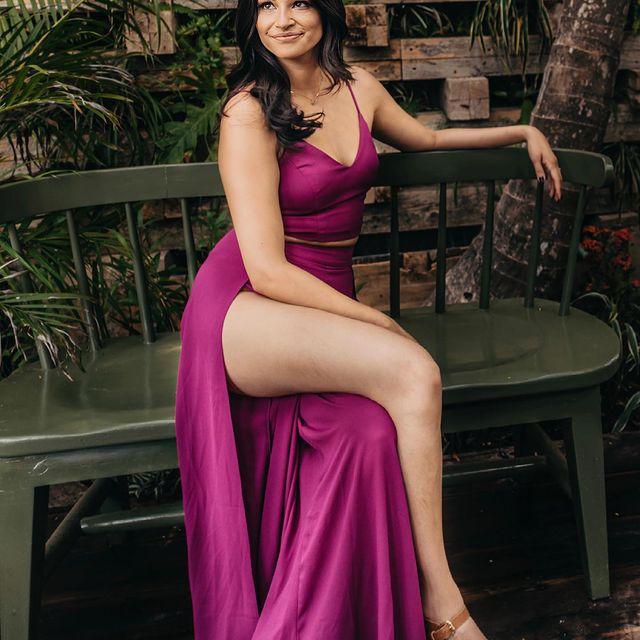 Facebook, Instagram and Twitter Accounts
Facebook –
Instagram – https://www.instagram.com/richamoorjani/
Twitter – https://twitter.com/richamoorjani