Panchayat Season 2 is an Indian web series. The web series is a comedy series in the Hindi language. It is made by The Viral Fever and released on the Amazon Prime Video OTT platform. The series is directed by Deepak Kumar Mishra and written by Chandan Kumar.
Jitendra Kumar, Raghubir Yadav, Neena Gupta, and Chandan Roy are in the lead roles in this series. The first season of the series was released on 3 April 2020 and the second season of the series was released on 18 May 2022.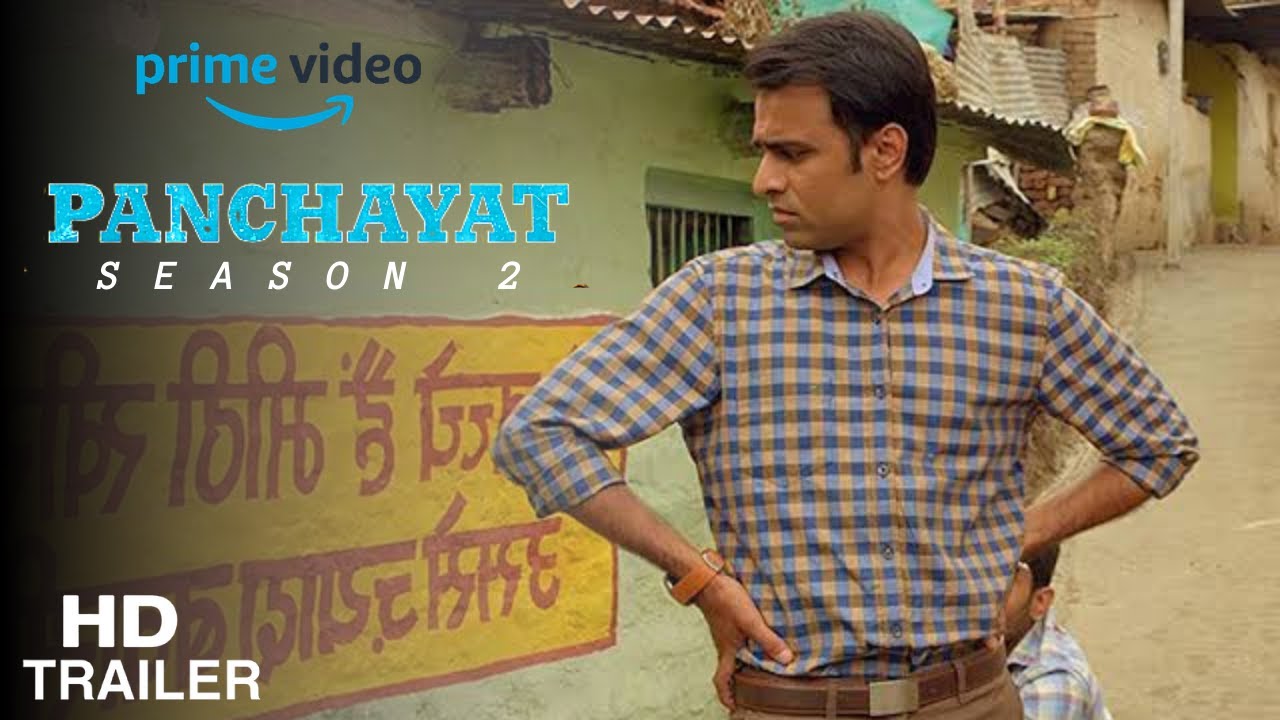 Title
Panchayat Season 2
Main Cast
Jitendra Kumar
Sanvikaa
Raghuvir Yadav
Chandan Roy
Neena Gupta
Genre
Social Drama Comedy
Director
Deepak Kumar Mishra
Producer
Arunabh Kumar
Executive Producer
Sameer Saxena
Story and Screenplay
Chandan Kumar
Editor
Amit Kulkarni
DoP
Amitabh Singh
Casting
Casting Bay
Costume Designer
Priyadarshani Mujumdar
Music
Anurag Saikia
Creative Producer
Vipul Mayank
Associated Director
Abhijeet Singh Parmar
Executive Producer
Vijay Koshi
Shreyansh Pandey
Arun Kumar
Production Designer
Navin Lohra
Sayli Nayakwadi Singh
Production House
The Viral Fever
Cast & Characters Real Name
Jitendra Kumar as Abhishek Tripathi
Neena Gupta as Manju Devi
Raghubir Yadav as Brij Bhushan Dubey
Faisal Malik as Prahlad Pandey, Upa-Pradhan
Chandan Roy as Vikas, Office Assistant
Biswapati Sarkar as Prateek, Abhishek's friend (season 1)
Sanvikaa as Rinky, daughter of Pradhan
Satish Ray as Siddharth Gupta aka Siddhu, Abhishek's Friend (season 2)
Sunita Rajwar as Kranti Devi (season 2)
Subendhu Chakraborty as Mangal
Shrikant Verma as Parmeshwar
Ashok Pathak as Vinod (season 2)
Pankaj Jha as MLA Chandra Kishore Singh (season 2)
Sushil Tondon as Bhindeshwar
Mubarak Khan as Ward Member 1
Kamal Rai as Ward Member 2
Govind Lobhani as Ward Member 3
Bal Mukund Rai as Ward Member 4
Salim Ansari as Ward Member 5
Mohd. Shakir as Ward Member 6
Dinesh Tiwari as Ward Member 7
Kailash Karoshiya as Ward Member 8
Durgesh Kumar as Bhushan
Deepesh Sumitra Jagdish as Photographer
Sandeep Shikhar as Deenbandhu
Shrikant Verma as Parmeshwar
Jyoti Dubey as Sushma
Rajesh Jais as Virendra Gupta (BDO)
Aasif Khan as Ganesh, Bride Groom (season 1)
Prateek Pachauri as Babloo
Dipesh Binyani as BDO's Assistant
Ebaabdullah Khan as Dabloo
Ankit Motghare as Theka Shopkeeper
Usha Nagar as Deenbandhu's Mother
Aditya Sharma as Groom's Father/Ganesh Father
Shashie Verma as Master Ji
Vishwanath Chatterjee as Sub Inspector
Kusum Shastri as District Magistrate
Shubham as Goon 1
Prayag Sahu as Goon 2
Arvind Bhagwat as DM's Assistant
Story & Release Date
Panchayat is a comedy-drama show. The show revolves around the journey of a city boy Abhishek. He is an engineering graduate who got a job in the Panchayat office in Phulera village. The first season of the show was released in 2020 and Panchayat 2 is released in 2022. The show is created under the banner of The Viral Fever.
| | |
| --- | --- |
| Available On | Amazon Prime Video |
| Total Episode | 8 Episodes |
| Total Season | 2 |
| Running Time | 29-46 minutes |
| Released Date | 18 May 2022 (2nd Season) |
| Language | Hindi |
| Subtitle | English |
| Country | India |
Trailer & Promo of Panchayat 2