Julius Dubose, also known professionally as A Boogie wit da Hoodie, is an American rapper and entertainer. He is signed to Atlantic Records and his label, Highbridge the Label. His stage name is taken from the character "Ace Boogie" from the 2002 film Paid in Full, and pals nicknamed him "A Boogie Wit Da Hoodie" since he often wore hoodies. With songs like 'My Shit,' 'Drowning,' 'Jungle,' and 'Timeless,' this African-American singer has built a name for himself in the Hip-hop industry.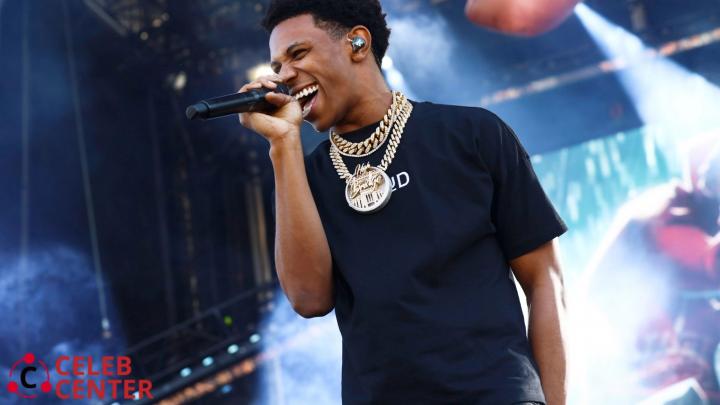 Early Life of A Boogie
Julius Dubose, popularly known as A Boogie, was born in the Bronx's Highbridge neighborhood. His actual birthday is unknown, and there appears to be some disagreement over his birth year as well. His birth year might be either 1995 or 1996, according to sources. A Boogie grew up with his brothers in the Bronx, New York City. He was a quiet, secretive young man who made up his poems. Even though he never shared his works with anybody, they would eventually play a significant part in his musical career.
He was recognized for skipping classes and selling drugs when he initially attended high school. His parents then sent him off to Florida, hoping to finish high school there without any problems. A Boogie was sent on home arrest in Florida. This turned out to be a blessing in disguise because he now had lots of free time to devote to music. He began by tinkering with his rhymes, and from there, one thing led to another. 
Kanye West and 50 Cent influenced A Boogie to start rapping. In the flat where he lived, he also built an amateur studio. Meanwhile, he received his high school graduation from Florida's Performance-Based Preparatory Academy.
Career of A Boogie
'Temporary' was the title of A Boogie's debut song. At the time of its release, he was just nineteen years old. The music lacked the requisite rhythm and flow to be called a solid hip-hop single. The song's producer, Myster Whyte, hired a trainer and urged A Boogie to practice with him until he perfected his methods.
The training sessions were beneficial to him, and he applied what he learned into his raps. A Boogie relocated to New York, where he honed his abilities and began planning a return.
A Boogie teamed up with Quincy "QP" Acheampong to launch a music company and a home studio. High Bridge the Label was founded, and their first full-length mixtape, 'Artist,' was published. Since the young artist was going through a difficult break-up while working on the project, he put all of his emotions and experiences into his songs, which elevated his tunes to new heights. The breakup had such an influence on him that it showed up in his subsequent works.
After that, A Boogie teamed up with rapper Don Q for his second album, 'Highbridge the Label: The Takeover Vol. 1.' The album was released in May of 2016. After that, he was signed to Atlantis Records. A Boogie's rhyming style differs from that of other rappers. His melodies are more melodic than many of his contemporaries, and his lyrics are less forceful. His pleasant, easygoing, and down-to-earth personality has increased his appeal.
Personal Life of A Boogie
Melody Valentine is the daughter of A Boogie and Ella Bands. Melody was born on the 14th of February in the year 2017. Ella is a social media influencer and the creator of the 'Slay By Ella Lashes!' Beauty line.
Net Worth of A Boogie
Boogie's net worth is estimated at $5 million USD.
Physical Appearance of A Boogie
| | |
| --- | --- |
| Height | 5 feet 10 inch |
| Eye Color | Black |
| Hair Color | Black |