Nicole Evangeline Lilly was born on August 3, 1979. She hails from Fort Saskatchewan, Alberta, and is an actor and a novelist. She originally drew widespread praise for her portrayal of Kate Austen in the ABC series Lost (2004–2010), for which she received a Golden Globe nomination for Best Actress in a Drama Series and a Screen Actors Guild Award. She featured as Connie James in the Academy Award-winning movie The Hurt Locker (2008) and then in the science fiction movie Real Steel (2011).
Lilly appeared in The Desolation of Smaug (2013) and The Battle of the Five Armies as Tauriel in The Hobbit film series (2014). Since 2015, she has starred in the Marvel Cinematic Universe as Hope van Dyne / Wasp, including Ant-Man (2015), Ant-Man and the Wasp (2018), and Avengers: Endgame (2019). She is slated to return to her role as Ant-Man and the Wasp: Quantumania in Ant-Man and the Wasp: Quantumania (2023).
Lilly is additionally the writer of the continuing kids' book series The Squickerwonkers (2013–present), which will eventually consist of two nine-book series.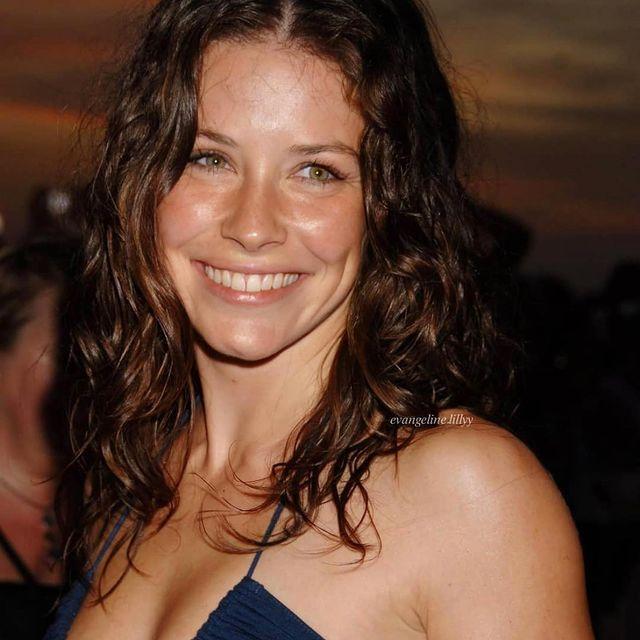 Career
Evangeline Lilly began her acting journey as a model. Lilly was discovered by a Ford Modeling Agency representative while wandering around the roads of Kelowna, British Columbia. Although she got the agent's contact information, Lilly remained uninterested in the job. She then chose to pursue it as a way of earning money for her education.
Lilly started her professional career with advertisements. Additionally, she appeared uncredited in television programs such as 'Smallville,' 'Tru Calling,' and 'Kingdom Hospital.' The majority of these parts were non-speaking. Additionally, she appeared in films such as 'Freddy vs. Jason,' 'White Chicks,' and 'The Long Weekend.'
Lilly earned her breakthrough in 2004. She was featured as 'Kate Austen,' the protagonist in the television series 'Lost,' which ran on the 'ABC' network. It was a science fiction series that aired for six seasons between 2004 and 2010. Lilly visited the series' auditions after being encouraged by a friend, with no expectation of getting chosen. She was picked for the character of 'Kate' from a pool of 75 ladies who auditioned.
Lilly rose to prominence after her casting in 'Lost.' In 2004, 'Entertainment Weekly' named her one of the year's 'Breakout Stars.' Lilly won the 2005 Screen Actors Guild Award for 'Outstanding Ensemble Performance in a Drama Series.' In 2006, she received a 'Golden Globe Award' nomination for 'Best Lead Actress- Drama.' Lilly was named the 'Sexiest Woman on Television' by 'TV Guide' magazine in the year 2007. 
Evangeline Lilly featured in Katherine Bigelow's 2008 war drama thriller 'The Hurt Locker.' It was a critically praised film that received nine 'Academy Award' nominations. Lilly portrayed 'Connie James,' the protagonist's former wife. Lilly and the remainder of the crew earned the 'Gotham Award for Ensemble Cast' and the 'Washington D.C. Area Film Critics Association Award for Ensemble Cast.'
Lilly starred as the female lead in the psychological thriller film 'Afterwards' in 2008. Following the film's release, Lilly took a brief hiatus from Hollywood to focus on her family and novel writing. Lilly made a triumphant return in 2011 with the science fiction film 'Real Steel.' Lilly co-starred in the movie alongside Hugh Jackman. She was praised for her portrayal of the female protagonist, 'Bailey Tallet.'
In 2013, Lilly featured in 'The Hobbit: The Desolation of Smaug,' a fantasy adventure film. The film was the second entry from the 'Hobbit' trilogy and was adapted from the children's fantasy classic 'The Hobbit.' Lilly portrayed 'Tauriel,' the 'Mirkwood Elven Guard's leader. The character was absent from the original novel. Lilly mastered archery and swordplay in training for her role. In 2014, she was chosen in 'The Hobbit: The Battle of the Five Armies,' the third installment of the 'Hobbit' series.
Evangeline Lilly released 'The Squickerwonkers' in 2013. It was a children's book series. The book was launched at San Diego's 'Comic-Con International.' The book's foreword was written by Hollywood filmmaker Peter Jackman. Lilly defines the novel as a potpourri of weird characters, each with its own vice. In the future, she intends to release a series of these novels.
Lilly appeared in the superhero film 'Ant-Man' in 2015. She starred in the film as 'Hope van Dyne,' a leading board member of 'Pym Technologies.' She was a strong woman who was raised by two superheroes.
Lilly embodied the role well and drew acclaim for her portrayal. In 2018, she was featured in 'Ant-Man and the Wasp,' the successor to 'Ant-Man.' Lilly is likely to star in Marvel Studios' forthcoming 'Avengers' film.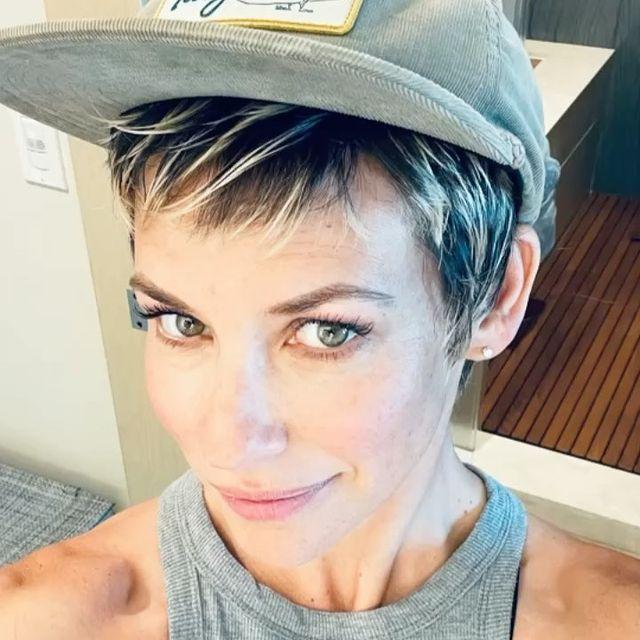 Early Life
On August 3, 1979, Lilly was born in Fort Saskatchewan, Alberta. Her mother, a produce manager, and father, a home economics instructor, brought her up in British Columbia. She has two sisters, one elder and one younger.
When Lilly was in high school, she enjoyed soccer and worked as vice president of the student council at W. J. Mouat Secondary in Abbotsford, BC. Working as a server and doing oil and grease jobs on large trucks while studying at university helped her afford her education. She chose to pursue international relations at the University of British Columbia because of her passion for humanitarian causes and the future of the world.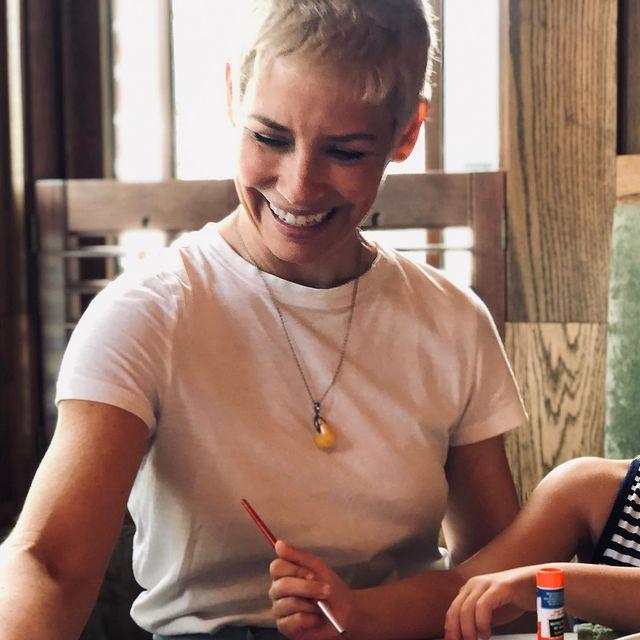 Family and Personal Life
Evangeline was born to a mother who is a cosmetics artist and a father who is an economics professor. She was the second of the three girls in a Christian middle-class household and has indicated that her faith affected her decision to travel to the Philippines at the age of 18. Lilly is currently residing with her father, who is battling stage 4 leukemia.
Lilly collaborates with non-profit organizations such as the GO Campaign. In 2010, she auctioned three meals in Vancouver, Honolulu, and Los Angeles to benefit widows and orphans in Rwanda, a nation to which she has made several charitable visits. Following that, in 2012, Lilly auctioned a Hawaiian hike to benefit the Sierra Club.
Maintaining an active lifestyle on- and off-set, the slender actress loves to explore outdoor activities such as kayaking and rock climbing. Although Evangeline's marriage to longtime sweetheart Murray Hone drew to a close after she relocated to the Pacific island for her job, she met a perfect partner in co-star Dominic Monaghan, who plays Charlie, Lost's washed-up English rocker. 
Physical Appearance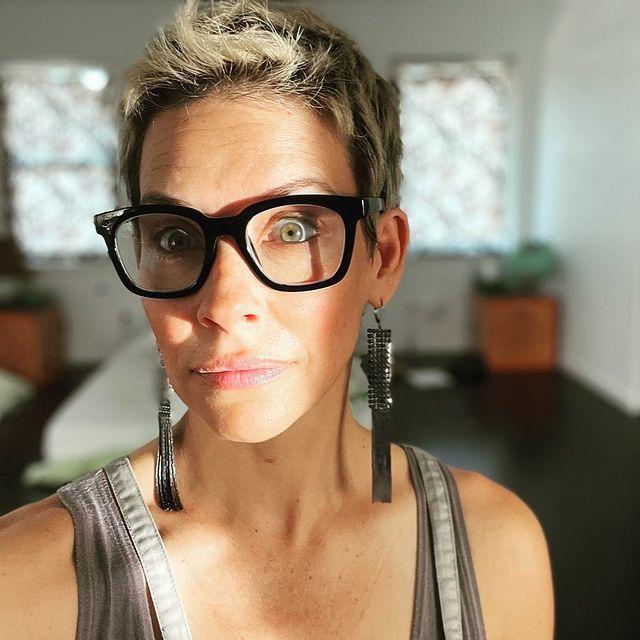 Evangeline Lilly is 42 years old today, December 20, 2021. Her height is 1.68 meters and she weighs 55 kg.
Name
Nicole Evangeline Lilly
Nick Name
Evi
Profession
Actress
Date of Birth
August 3, 1979
Place Of Birth
Fort Saskatchewan, Canada
Nationality
American, Canadian
Zodiac Sign
Leo
Height
5 feet 5 inches
Family
Father: Paul Lilly
Mother: Not Known
Brother(s): None
Sister(s): Andrea Lilly
Relationship Status
Married
Wife/Husband
Norman Kali (2010 – present)
Schooling
W. J. Mouat Secondary School in Abbotsford, British Columbia
College
University of British Columbia, Canada
Education Qualifications
Graduate
Hair Color
Black
Eye Color
Green
Net Worth
15 Million USD (Approx)
Facebook – https://www.facebook.com/EvangelineLilly
Instagram – https://www.instagram.com/evangelinelillyofficial
Twitter – https://twitter.com/EvangelineLilly