Introduction:
Madelyn Renee Cline popularly known as Madelyn Cline is a famous American actress and model. She was born on December 21, 1997, in Goose Creek, South Carolina in Charleston. She became popular for her tremendous and graceful act in the 2020 Netflix series "Outer Banks". She also appeared in many Tv series and films. Her film includes "Boy Erased", "Savannah Sunrise" and tv series including "The Jury", "Stranger Things", "Outer Banks" and many more. She has also done a music video with Chase Stokes. She is also an American model. At 23 years of age, she has done many films and TV shows and many exciting films of her are in progress.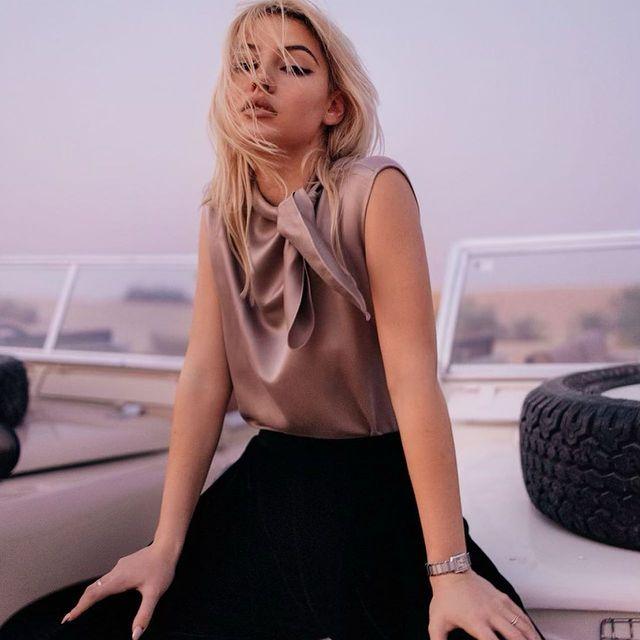 Career:
She started her career as a model and used to do campaigns with famous companies like T- mobile, Sunny D. Among all American actresses she is the most hard-working and dedicated actress in Hollywood which made her achieve all her dreams. She gave many auditions but got rejected many times. She started her acting career from a short film named "Milites Christi" where she played the role of Matilda. 
In 2011, she was seen in the movie "23rd Psalm: Redemption" in the role of Maya Smith. Then, she kept on growing her acting skills and made herself perfect for big projects. Besides "Milites Christi" she has also acted in several short films namely "Children of Wax" (2012), "Bridge the Gap" (2014), "Wild Flowers", and many more.
She has been seen in a comedy series named "Savannah Sunrise" which was released in 2016 where her character's name was Willow. Also, in 2016, she got a chance to work in the film "The Jury" and played the role of "Grace Alexander.
In 2017, a TV series named "Vice Principals" was released where Madelyn Cline played the role of Taylor Watts. Many audiences know her as Jessica from the series "The Originals" released in 2017. Also, in the same year, she appeared as Tina in the famous Netflix series "Stranger Things".
After a long time period, and struggling a lot finally, in 2020, she appeared in "Outer Banks" and got the leading role named Sarah Cameron. Her superb acting as the leading character made him so popular.
She also worked in a biographical film with Lucas Hedges and Nicole Kidman as a co-star in 2018 in the film "Boy Erased". In 2019, she was seen as Olivia in the film "The Giant". 
After acting in "Outer Banks" she caught the attention of all the audience. Not only in TV series and films but also, she was seen in a music video named Hot Stuff with her co-actor Chase Stokes featuring Kygo and Donna Summer. 
In the upcoming years, she will appear in many films which are going to be more exciting. Her upcoming films include, "This Is the Night", "What Breaks the Ice" and "Knives Out 2".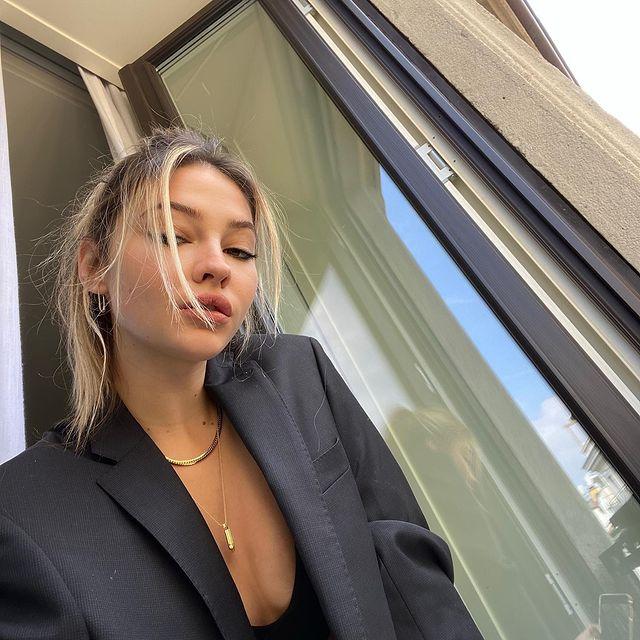 Early life, School and Education:
Cline completed her schooling at Charleston Day School. After completing her schooling, she got admission in Coastal Carolina University where she completed her graduation. Then she decided to pursue acting as her career and dropped out from studies in 2017. Her parents were against her decision to move away and that's why she shifted to Los Angeles. Cline is a photography lover. Besides, she also likes road trips, hiking, drawing, and waterboarding.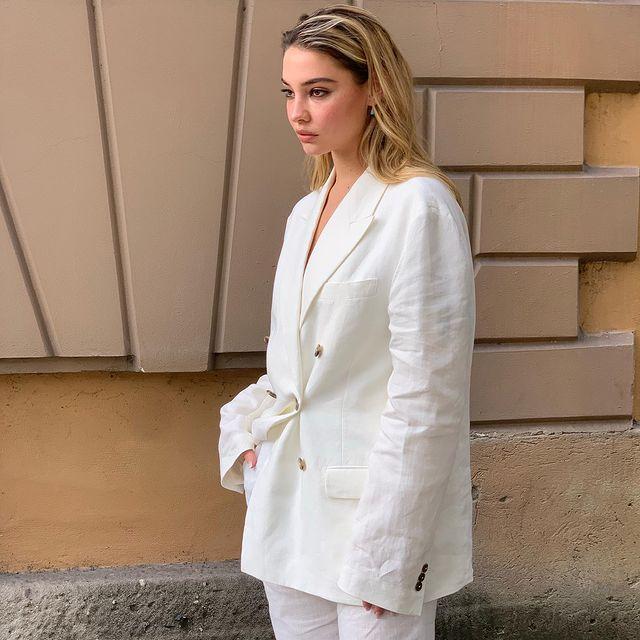 Family:
Madelyn Cline was born in December in Goose Creek, South Carolina. Her father's name is Mark Cline and her mother is Pam Cline. Her father is an engineer by profession and works in a water system. Her mother is a real estate agent. She is the single daughter of her parents and has no brothers and sisters. She is unmarried but heard to be in a relationship with her co-star Chase Stokes. They made their relationship official on Instagram in 2020 and now they have separated. It may be a rumor or truth that she has also been in a relationship with Drew Starkey before Stokes.
Physical Appearance:
Madelyn Cline is a 23-year-old young American actress and model. Her height is nearly 5 feet 6 inches and weighs around 59kg. She looks very pretty and her smile makes the audience melt the heart. She is also a trained ballet dancer. With Brown eyes and color, she looks wonderful and carries a strong personality.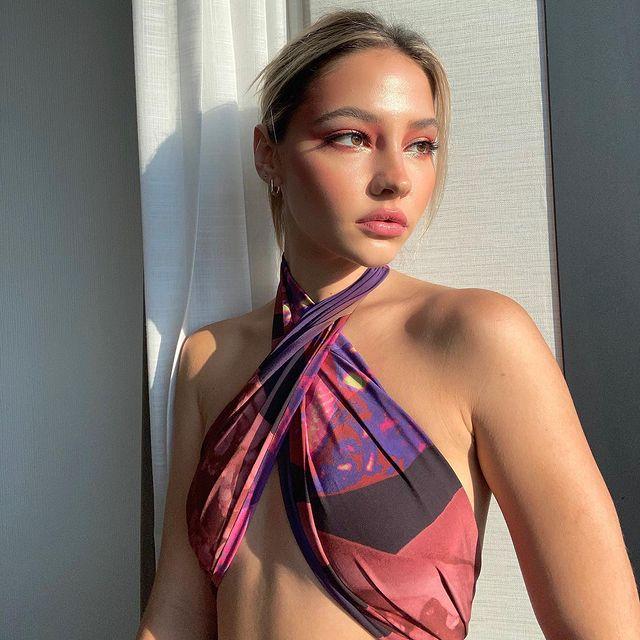 Madelyn Cline Bio, Age, Date of Birth, Zodiac Sign & Net Worth
Name
Madelyn Cline
Nick Name
Maddie 
Profession
Actress and Model
Date of Birth
December 21, 1997
Place Of Birth
Goose Creek, South Carolina, U.S.
Nationality
American
Zodiac Sign
Sagittarius
Height
5 feet 6 inches
Family
Father – Mark Cline
Mother – Pam Cline
Sister –
Brother –
Relationship Status
Not Known
Wife/Husband
Not Known
Schooling
Charleston Day School
College
Coastal Carolina University
Education Qualifications
Graduate
Hair Color
Brown
Eye Color
Dark Brown
Net Worth
4 Million USD (Approx)
Facebook, Instagram and Twitter Accounts
Facebook –
Instagram – https://www.instagram.com/madelyncline
Twitter – https://twitter.com/madelyncline