Introduction
James Paul Marsden is a Hollywood actor based in America. He is also famous for singing and his modeling career. He achieved worldwide fame for appearing in the X-Men film series. He played the role of Scott Summers or Cyclops.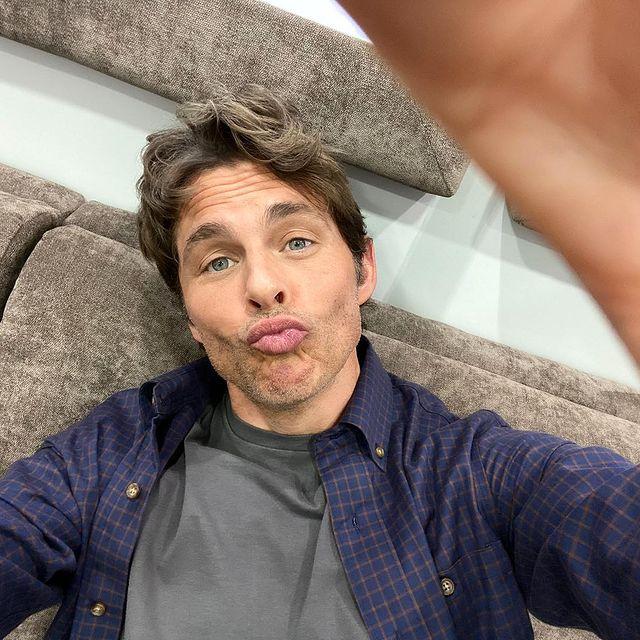 The early life and education of James Marsden
James was born on the 18th of September, 1973. He is from Stillwater, Oklahoma, United States of America. His parents are James Luther Marsden and Kathleen. James's father was a safety advisor in LexiGene Industries, and his mother was a nutritionist. James had grown up with four siblings- two younger brothers and two younger sisters. 
When James was nine years old, his parents got separated due to some personal reasons. 
He started his studies at Hefner Middle School. Later he went to Putnam City North High School in Oklahoma City. After the conclusion of his high school studies, he went to Oklahoma State University. He was pursuing a degree course on broadcast journalism. 
 He was appointed as a member of the Delta Tau Delta fraternity. He continued his membership for one and a half years. After that, he shifted to Los Angeles to start his acting career.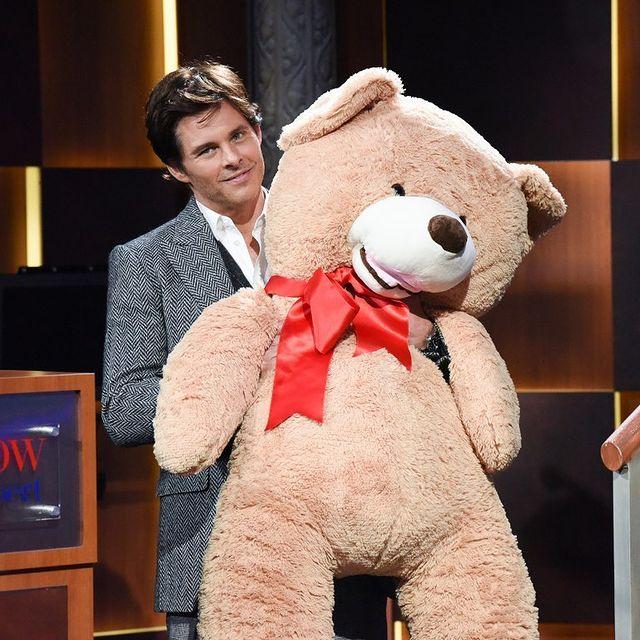 The career of James Marsden
James Marsden debuted in the series of episodes of The Nanny with his character Eddie in early 1994. Later he was cast in a Canadian television series Boogies Diner. But this series premiered only for one season. After the TV series came to an end, James had appeared as a guest star in television shows such as "Saved by the Bell: The New Class", and "Party of Five".
Later he was cast in the ABC show "Second Noah". He later appeared in the film Disturbing Behavior opposite Katie Holmes. He has starred in the television series Ally McBeal as one of the main cast members during the first half of season 5. He also gave a voice in a song of this series. Later he joined in a 1998 episode of "The Outer Limits". James starred in Bryan Singer's "Superman Returns". 
In the year 2004, Marsden appeared with Rachel McAdams, Ryan Gosling, James Garner, and Gena Rowlands in the romantic drama "The Notebook" as Lon Hammond, Jr. He got worldwide fame with this role. He later got chosen in the Disney hybrid animated or live-action film "Enchanted", playing Prince Edward. This movie was well appreciated by the viewers.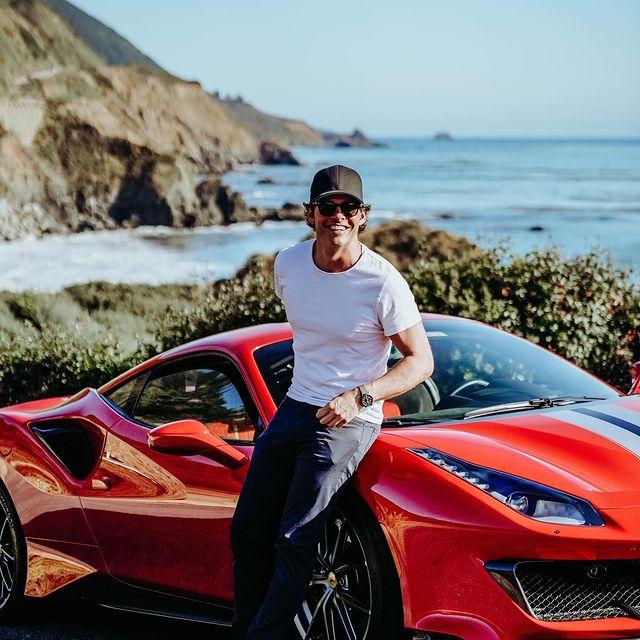 After receiving a huge success in the Enchanted movie, he was doing the male lead in the movie named "The Box". In the year 2010, he starred in the comedy Death at a Funeral. His co-stars were Chris Rock, Luke Wilson, Danny Glover, and Columbus Short.
In April 2011, James was cast in the comedy movie "Hop". This movie was a huge success at the box office with $100 million. In the same year, he got the role in Straw Dogs. 
In 2012, James was seen as a supporting character in the sixth and seventh seasons of 30 Rock. His role was of Criss Cross. He was portraying the role in some independent films such as "Robot & Frank", "Small Apartments", "Bachelorette", and "As Cool as I Am". In 2013, in the action movie "2 Guns", he appeared with his co-stars Denzel Washington and Mark Wahlberg.
Later he joined the movie "The Butler" where his role was the president John F. Kennedy. Recently Marsden appeared in the role of sentient android Teddy Flood in HBO's 2016 series Westworld. James starred in Netflix's dark comedy series "Dead to Me" as lawyer Steve Wood. In 2020, he got to play a role in Paramount's "Sonic the Hedgehog" film. 
James also acted as a voice artist. He gave his voice to Hitch Trailblazer in the Netflix animated film "My Little Pony: A New Generation".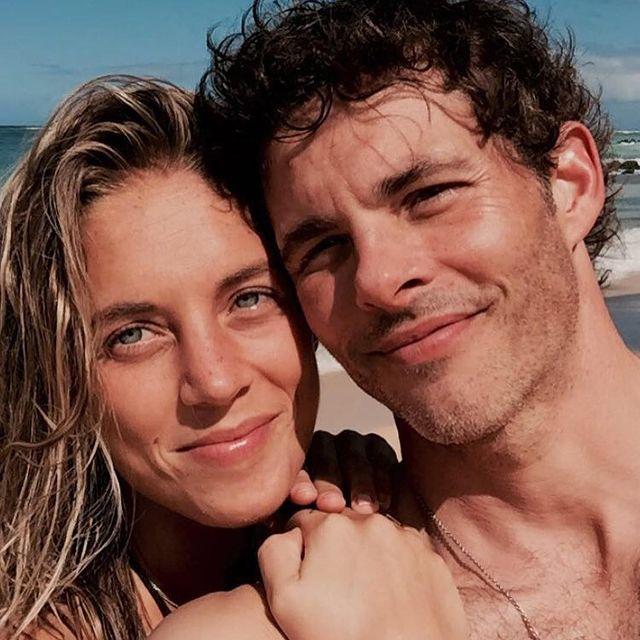 Personal life of James Marsden
After separation from his parents, he was raised by his father with his step-siblings. 
Marital status of James Paul Marsden
Marsden tied the knot with Mary Elizabeth "Lisa" Linde on July 22, 2000. She is the daughter of Dennis Linde. They have two children- one boy and one girl. Their son was born in 2001. Their daughter was born in 2005. Due to unavoidable reasons, this couple had a separation in 2011.
James has another son who was the son of his first girlfriend.
Physical appearance, height, and weight of James Marsden
James is a 5'8″ tall handsome guy with blue eyes, brown hair. He has a weight of 70 kg or 163 lbs.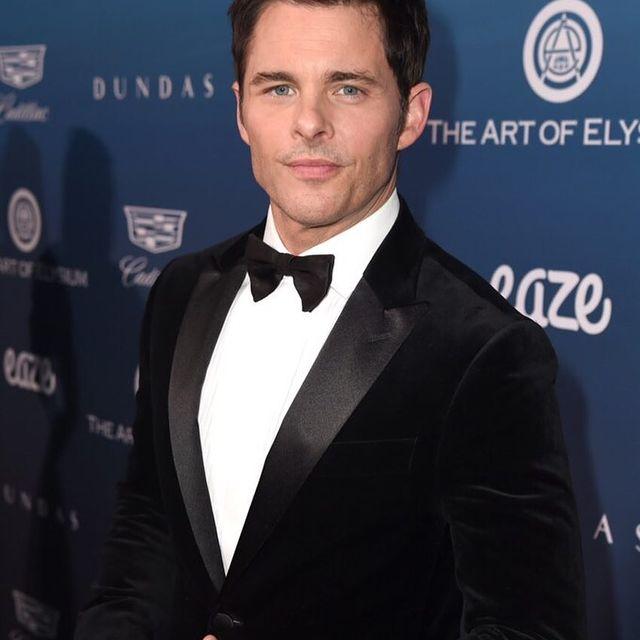 The net worth of James Marsden
James Marsden's net worth is $10 million as per the 2021 report.
Name
James Marsden
Nick Name
James
Profession
Actor, Model
Date of Birth
18th of September, 1973
Place Of Birth
Stillwater, Oklahoma, U.S.
Nationality
American
Zodiac Sign
Virgo
Height
5 feet 10 inches
Family
Father: James L. Marsden
Mother: Kathleen Marsden
Brother(s): Robbie Marsden, Jeff Marsden.
Sister(s): Jennifer Marsden, Elizabeth Marsden.
Relationship Status
Divorced
Wife/Husband
Edei (aka Emma Deigman)
Schooling
Hefner Middle School, Putnam City North High School.
College
Oklahoma State University.
Education Qualifications
Graduate
Hair Color
Black
Eye Color
Blue
Net Worth
10 Million USD (Approx)