Introduction
Danna Paola Rivera Munguía is known as Danna Paola. She is quite a famous Mexican actress, singer, and model. She started her acting career from her childhood days and from that time she started getting fame. She gained this fame for her acting skill and singing. Later she started to get more projects on television series throughout her childhood days and teenage days.
Early life and education of Danna Paola
Danna took birth on 23rd June 1995, in Mexico City, Distrito Federal, Mexico. As of now, she is a 26 years old beautiful young actress. She spent her childhood days in Mexico City. Her father is Juan José Rivera Arellano. Her mother is Patricia Munguía. Both of her parents are former singers. Both of them were in Grupo Ciclon and Los Caminantes. 
In Danna's early childhood days, her parents got separated. She has an elder sister who is Vania Paola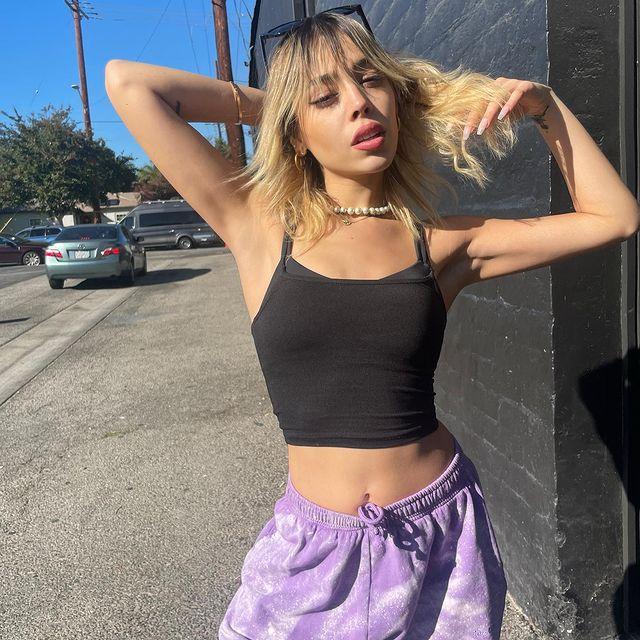 Career
Danna started her acting career in 1999 when she was just a four years old girl. Danna and her sister Vania went to attend Televisa's casting call in Mexico City for the series "Plaza Sesame" which was the Mexican adaption of "Sesame Street". Both of Paola's sisters were cast on this show and they appeared in several episodes later.
After one year, Danna was featured in the telenovela, named "Rayito de Luz" in 2000. In the year 2001, she received her first lead role in a child-based telenovela named "Maria Belen". In that same year i.e. 2001, Danna first released her debut album which is "Mi Globo Azul".
In 2004, she was cast as the lead character in the children's series named "Amy, la niña de la mochila Azul". This series was quite successful. Soon, she released her second album, Oceano. After one year, she played the lead female role of "Pablo y Andrea". It was the television adaptation of a classic novel, The adventure of Tom Sawyer. 
After this, she got a lot of parts and characters in multiple television series that are produced by Televisa.
In 2009, she took the part of "Patito" in Atrevete a Sonar. It was the Mexican remake of a famous Argentine child-based telenovela Patito Feo. She has appeared in the two seasons of this show. Later the production has come to a conclusion in late 2009. Through this series, her transition from children to teens was noticed.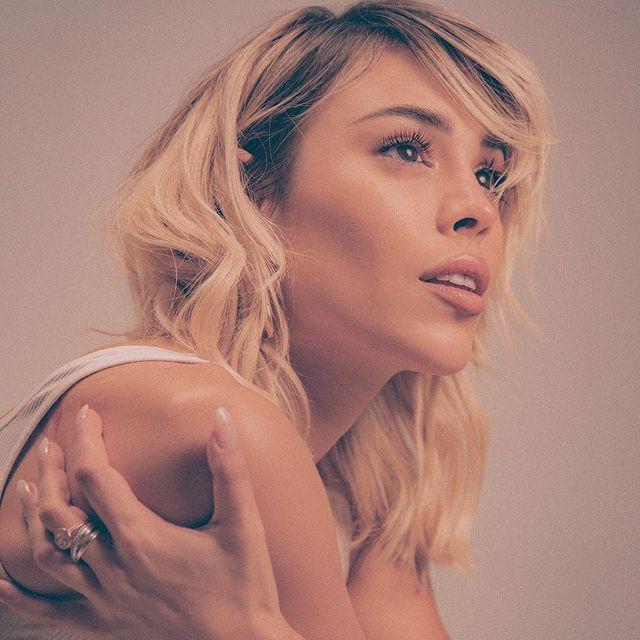 Paola along with her co-stars of telenovela recorded two soundtracks. Also, they roamed across Mexico to have a promotional tour of their show. Their soundtracks were too successful throughout Mexico and Latin America. Also, those soundtracks won the double-platinum certification in Mexico.
In the last of 2010, she gave her voice to Rapunzel for the Latin American Spanish language-based dubbing for the Disney film named Tangled. She also participated in the film's Spanish soundtrack.
On the first of Mar, 2013, Danna Paola gave an audition for the Spanish language production of the grand Broadway musical, Wicked in Mexico City. She was interested in both the characters Glinda and Elphaba. In that month, the final cast was announced where Danna was chosen for the role of Elphaba. The production was opened in Mexico at Treato Telcel dated 17th of October, 2013. Later it was closed on 18th Jan of 2015. Danna's performance was praised by all the critics and the public. The famous composer Stephen Schwartz especially praised her very much. This play also got a bunch of commercial success across Mexico City.
During the continuation of Wicked, in the first ten weeks, about 1 lakh tickets were sold. Also, there were nearly 100 shows. It broke all the records in the theatre history of Mexico. Danna was the only person who played the Elphaba character in a professional theatre at the age of 18.
In 2014, Danna appeared in the movie Saving Sara Cruz. This movie was the remake of the 1992 film with some touch of modernity. This was her first movie in the English language.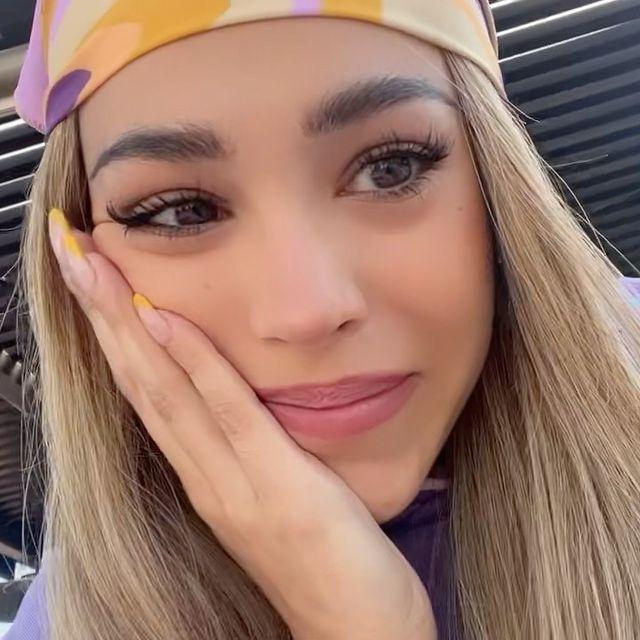 In March of 2014, she also started doing fashion designing with one of the most famous garments brands in Mexico named "Sexy jeans". She started using the line " Danna Paola, by Sexy jeans" to become the tagline and was quite successful too. It helps to sell the products across Mexico. 
On the 29th of October, 2014, she was cast in No hay Bien. It was the Spanish language version of the series "No Good Deed". This show became too popular to a sold-out crowd in the Auditorio Nacional. On the same night, Wicked won an award in the Broadway show category.
Within the time of 2013 to 2015, she was cast in 300 performances of Wicked. 
In the month of August 2015, Danna along with the Mexican singer Lalo Brito gave her voice to the duet " Mientras Me Enamoras". For this musical duet, one music video was also shot and that was uploaded on Brito's personal youtube channel in September 2015. 
In the year 2017, Danna appeared in the Telemundo bioseries José José: El príncipe de la canción. This bio series was based on the life of the famous Mexican singer José José. She has also been cast in the Netflix original Spanish teen thriller television series, Élite. In the year 2021, she was holding the role of a mentor in the Spanish singing competition series Top Star. ¿Cuánto vale tu voz? for Telecinco.
In the month of January 2016, Danna became the face of L'Oreal Paris's "Casting Crème Gloss" hair color line for the Latinamerican market. For these successful promotion events, she dyed her hair. And her style was followed by her fans and followers.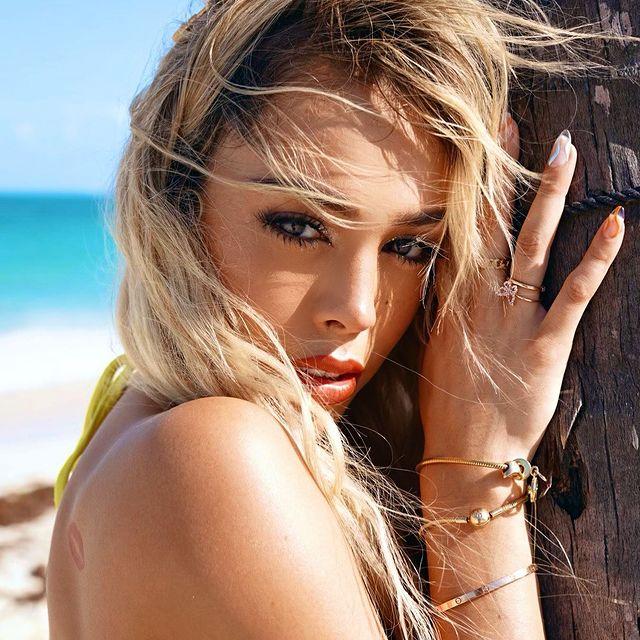 Relationship and marital status
Danna was in a relationship with the famous actor Eleazar Gomez from 2009 to 2015. Now she is with Jorge López.
Physical appearance
Danna stands a height of 5 feet 8 inches(178 cm) tall and she weighed nearly 55 kgs (121 lbs). Her body measurement is 34-28-40.
Net worth of Danna Paola
According to a report, Danna holds a net worth of $10 million USD.
Name
Danna Paola
Nick Name
Danna
Profession
Singer, Model, Actress, Fashion Designer
Date of Birth
June 23, 1995
Place Of Birth
Mexico City, Mexico
Nationality
American
Zodiac Sign
Cancer
Height
5 feet 3 inches
Family
Father: Juan Jose Rivera
Mother: Patricia Munguia
Brother(s): None
Sister(s): Vania Rivera Munguía
Relationship Status
Single
Wife/Husband
Not Known
Schooling
Not Known
College
Not Known
Education Qualifications
Not Known
Hair Color
Black
Eye Color
Dark Brown
Net Worth
USD $10 Million approx
Facebook – https://www.facebook.com/DannaPaola
Instagram – https://www.instagram.com/dannapaola
Twitter – https://twitter.com/dannapaola