Introduction
Christina Applegate is an America-based actress. She got fame as a child actress while she portrayed the role of Kelly Bundy in the Fox sitcom Married… with Children in the year 1987-1997. She is also a dancer. She took dance training.
The early life and education of Christina Applegate
Christina was born on November 25, 1971. She spent her childhood living in California, United States of America. Christina's father is Robert William "Bob" Applegate and her mother is Nancy Priddy. Robert was a record producer and record company executive. Her mother was a singer and actress. But after Christina's birth, both of her parents got separated due to personal issues.
After separation, her father got married for the second time. Christina has two step-siblings who are Alisa and Kyle. After separation, Christina's mother Nancy was in a relationship with the eminent musician Stephen Stills.
Christina went to Excelsior High School in California for her high school studies.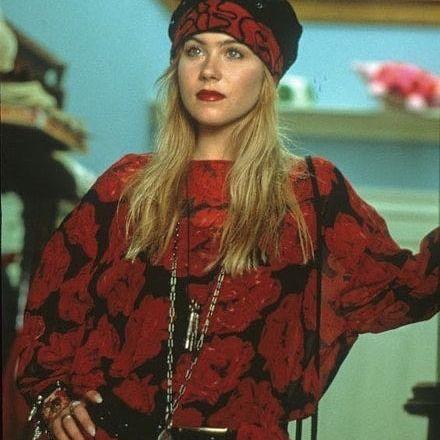 The career of Christina Applegate
Christina started her acting career along with her mother Nancy. She appeared in the soap opera Days of Our Lives in 1972. She was also seen in a commercial for Playtex baby bottles when she was only 3 months old. She got into the film industry in 1981. She started her Hollywood journey with the horror film Jaws of Satan (or King Cobra). She has appeared in another movie named 
Beatlemania in the same year. 
She debuted in a television series in 1983. She portrayed the role of young Grace Kelly in the television biopic Grace Kelly. She had appeared in her first television series in Showtime's political comedy Washington in the year 1985. She played the role of a congressman's daughter. 
She also appeared in some television series like "Father Murphy" in 1981, "Charles in Charge" in 1984–1985, and "Silver Spoons" in 1986. In the year of 1986, she was chosen to play the role of Robin Kennedy, a policeman's daughter, in the police drama series Heart of the City. This show premiered from 1986 to 1987. In this series, her performance was so astonishing, she received the Young Artist Award.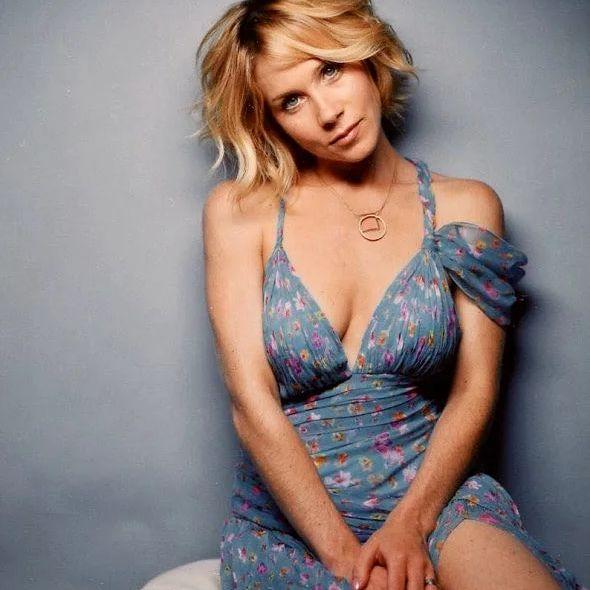 She was seen as the guest star in the television series "All is Forgiven", "Still the Beaver", "Amazing Stories and Family Ties".
From 1987, Christina got the wholesome stardom for her acting as the ditzy, sexually promiscuous daughter, Kelly Bundy, on Fox's first sitcom, "Married… with Children". At the same time, she was playing a side role in "Dance 'til Dawn" (1988) and "Streets" (1990). She created a guest appearance in "21 Jump Street" in 1988 and "Top of the Heap" in 1991. 
She anchored some television reality shows named Saturday Night Live in 1993 and MADtv in 1996. She played amazing roles in the movies "Vibrations" in 1995, "Across the Moon" in 1995, "Wild Bill" in 1995, Tim Burton's "Mars Attacks!" in 1996, and Gregg Araki's "Nowhere" in1997. 
In 1998, she portrayed the role of Claudine Van Dozen in Claudine's Return or Kiss of Fire. She was also cast in the action-comedy "The Big Hit". She was cast as the role of the fiancée of a mob boss in the Mafia satire Jane Austen's Mafia. 
For her attribution towards the film industry, she was awarded the People's Choice Award for Favorite Female Performer in a New Television Series. She was also given the TV Guide Award for Favorite Star of a New Series. She was chosen as the nominated candidate for the Golden Globe Award.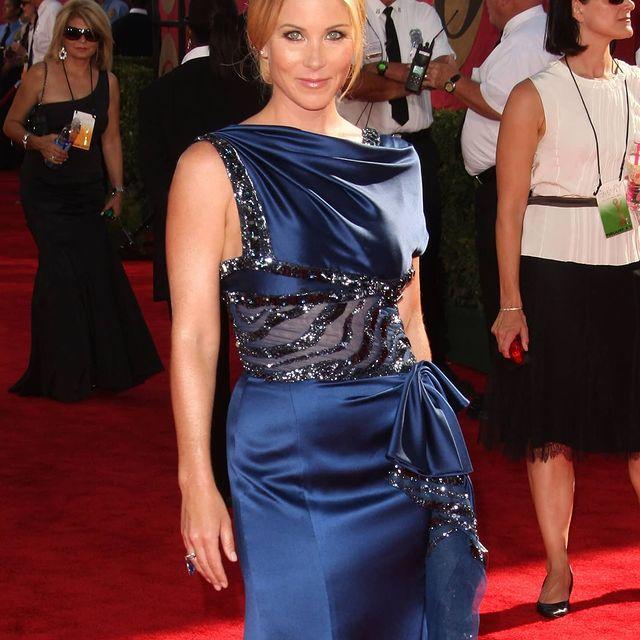 Applegate portrayed the duet role of Princess Rosalind, and her 21st-century descendant, Julia Malfete, in the time-travel comedy "Just Visiting" in 2001. She was also chosen for some famous Hollywood movies such as "Heroes"  in 2002, the romantic airplane comedy "View from the Top" in 2003, the true-crime film "Wonderland" in 2003, which was based on the Wonderland murders, and the Gram Parsons biopic "Grand Theft Parsons" in 2003.
She joined as the executive producer in "Miserable" in 2001. Later Christina took part in the famous television series Friends in its ninth and tenth seasons. She appeared as a guest artist in the episodes named "The One with Rachel's Other Sister" and "The One Where Rachel's Sister Babysits".
Christina was a good dancer. She got recognition and fame for her musical steps. But in the 1966 musical Sweet Charity, she faced an accident. After that, she was forbidden to dance. In an interview with the press, she acknowledged that she can't dance further. She also said that it'll be the saddest part of her life. 
Applegate worked as a dubbing artist also. She gave the voice to Catherine the Cat in the three-dimensional talking animal sequel "Cats & Dogs: The Revenge of Kitty Galore" (2010). 
She was seen in the NBC sitcom Up All Night with fellow actor actresses Maya Rudolph and Will Arnett. In the year 2013, she starred on the second episode of the fourth season of the revived American version of the TLC series "Who Do You Think You Are?". In the year 2014, she gave the voice as Mary Beth in the animated musical fantasy film "The Book of Life". 
In early July 2018, Christina played a role with Linda Cardellini in the Netflix dark comedy series "Dead to Me". Christina Applegate was nominated for the Primetime Emmy Award for Outstanding Lead Actress in a Comedy Series. She was also nominated for a Golden Globe Award, Screen Actors Guild Award, and TCA Award.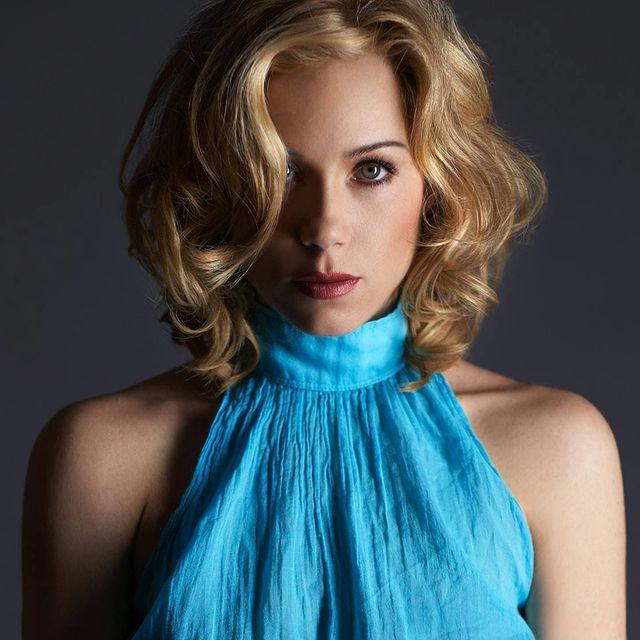 Family of Christina Applegate
After the separation of Christina's parents, she started living with her mother. She even appeared in her mother's movie. 
Relationship and marital status of Christina Applegate
Christina got married to the Hollywood actor Johnathon Schaech on October 20, 2001. But this couple got separated in August 2007. After the separation, she got engaged with the Dutch musician Martyn LeNoble. They tied the knot on February 23, 2013, in Los Angeles. This couple has one daughter Sadie Grace. 
Physical appearance, height, and weight of Christina Applegate
Christina is a 165 cm tall fit woman with a 55 kg weight. She has golden-colored hair with gray eyes.
The net worth of Christina Applegate
As of 2021, Christina's net worth is nearly $25 million.
Name
Christina Applegate
Nick Name
Christi
Profession
Actress, Dancer
Date of Birth
November 25, 1971
Place Of Birth
Hollywood, California, U.S.
Nationality
American
Zodiac Sign
Sagittarius
Height
5 feet 6 inches
Family
Father Name – Robert William "Bob" Applegate
Mother Name – Nancy Priddy
Brother Name – Kyle Applegate
Sister Name – Alisa Applegate
Relationship Status
Married
Wife/Husband
Martyn LeNoble (m. 2013), Johnathon Schaech (m. 2001–2007)
Schooling
Excelsior High School, California
College
University of Georgia
Education Qualifications
Not Known
Hair Color
Blonde
Eye Color
Green
Net Worth
20 Million USD (Approx)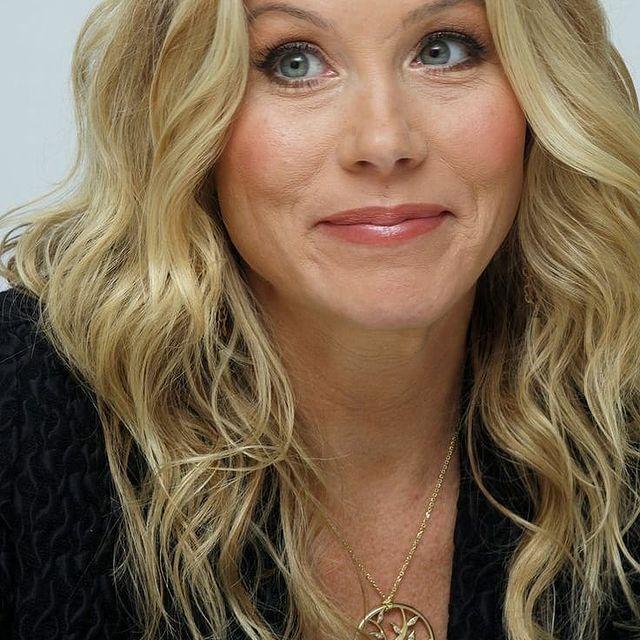 Facebook –
Instagram- https://www.instagram.com/1capplegate
Twitter – https://twitter.com/1capplegate