Bollywood celebrities know how to live large–some actually live like royalty. They keep up with the latest fashion trends, own luxurious houses, and drive luxurious cars. These stars know how to make a great impression in real life as well as on the screen. So, let's see some of the posh rides owned by Bollywood celebrities.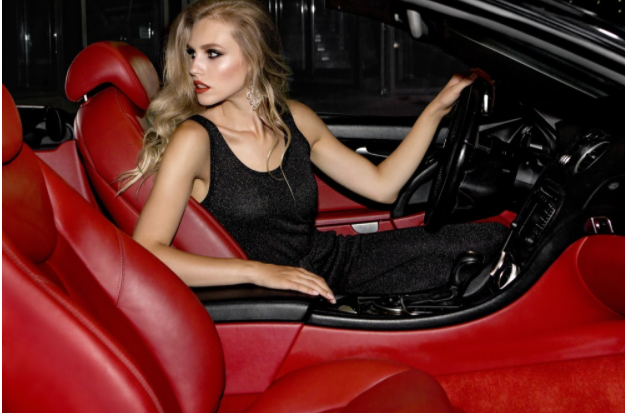 1. Bugatti Veyron: Shah Rukh Khan
The King of Bollywood, Shah Rukh Khan, is known for his love of all things luxurious. He owns a Bugatti Veyron, a supercar that costs as much as $3.3 million (a customized version). His collection of luxurious cars includes a BMW, a Mercedes, a Bentley, an Audi, among others. However, it's the Bugatti that will make you drool. The SuperSport version of the Bugatti Veyron is one of the fastest cars in the world, with speeds of up to 267.856 mph.
2. Lamborghini Aventador SV: Mallika Sherawat
It's been a long time since we saw Mallika Sherawat on the silver screen. But all you need to do is check her Instagram account to see the lavish life she's currently living. Mallika lives in Paris with her rich French boyfriend Cyrille Auxenfans and frequently shuttles back and forth between Paris and Mumbai. 
She has a fleet of luxurious cars, the latest being the Lamborghini Aventador SV. The supercar has top speeds of 217 miles per hour and comes with a price tag of $497,895.
3. Bentley Continental GT: Amitabh Bachchan
The Bachchans have an enviable car collection and many wealthy friends. Their friend, Vidhu Vinod Chopra, gifted Big B a Rolls Royce Phantom for his performance in the film Eklavya. He later sold the car, but he still owns a Bentley Continental GT. The car has a base price of $220,000 and is often seen around the streets of Mumbai. Big B has the largest collection of cars in Bollywood: 25 luxury rides. 
4. Rolls Royce Ghost Series II: Hrithik Roshan
The name Rolls Royce is synonymous with comfort and luxury. The high price tag of Rolls Royce cars makes it hard for people to own them. But a few lucky individuals own these gems. Hrithik Roshan, one of the highest-paid actors in India bought himself a fully customized Rolls Royce Ghost Series II on his 42nd birthday. The car boasts a 6.6-liter twin-turbo V12 gasoline burner which can generate 563 BHP. Its maximum speed is 155 mph and it can go from 0 to 62 mph in only 4.9 seconds.

Bollywood celebrities enjoy a massive following and know how to live large: both onscreen and offscreen. They own very expensive cars. Most own a Range Rover or an Audi A7, but some own the most expensive cars on the planet, like Bentleys and Lamborghinis. If you own a luxury car like these celebrities, you can do more with it than drive around town. You can quickly access title loans online using your car if you need money to handle an emergency.