Kasam Tere Pyaar Ki Serial
Kasam Tere Pyaar Ki was an Indian Hindi romantic television series. The show was aired on Colors TV on 7 March 2016. English translation of the name of the show is Swear by your love. The serial is produced by Ekta Kapoor and Shobha Kapoor under the banner of Balaji Telefilms.
Muzzamil Desai is the director of the show. Kratika Sengar and Sharad Malhotra are in the lead roles. After completing 621 Episodes The show went off the air on 27 July 2018.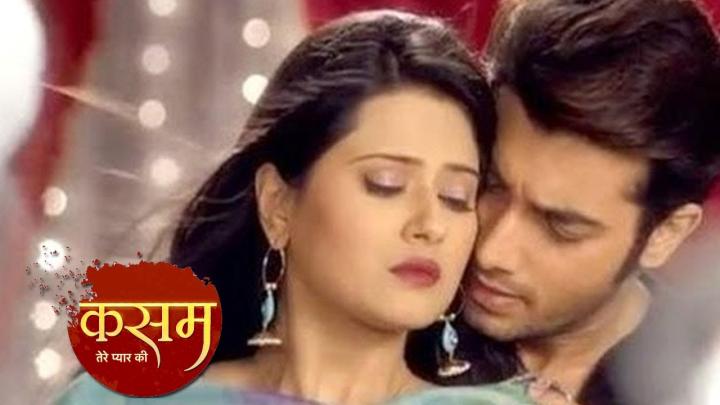 Kasam Tere Pyar Ki Wiki and Details
Also known as
Kasam
Genre
Fiction
Drama
Romance
Directed by
Muzammil Desai
Starring
Kratika Sengar
Sharad Malhotra
Country of origin
India
Original 

language(s)

Hindi
No. of seasons
1
No. of episodes
621
Production

Producer(s)

Ekta Kapoor
Shobha Kapoor
Camera setup
Multi-camera
Running time
22 minutes
Production 

company(s)

Balaji Telefilms
Release
Original network
Colors TV
Picture format
576i (PAL)
HDTV 1080i
Original release
7 March 2016 – 27 July 2018
Regular Timings : 10:00pm
Repeat Telecast Timings : 12:30am, 12:30 pm, 3:00 pm, 6:00 pm
Kasam Tere Pyar Ki Cast and Characters Real Name With Photos

Role: Rishi Singh Bedi/Ranbir Kapoor

Role: Tanuja/Kritika

Zuber Kamal Khan
Role: Manpreet Singh Bedi

Praneeta Sahu
Role: Netra Bedi

Amit Tandon
Role: Abhishek Khurrana

Shivika Rishi
Role: Natasha Singh Bedi

Chahat Tewani
Role: Tanya Singh Bedi

Vijay Kashyap
Role: Raj Singh Bedi

Vibha Chibber
Role: Rano Bedi

Sharhaan Singh
Role: Sandy

Roma Bali
Role: Bani Khurrana

Renee Dhyani
Role: Neha Khurrana

Shivani Tomar
Role: Tanuja

Lalit Bisht
Role: Yuvraj Bedi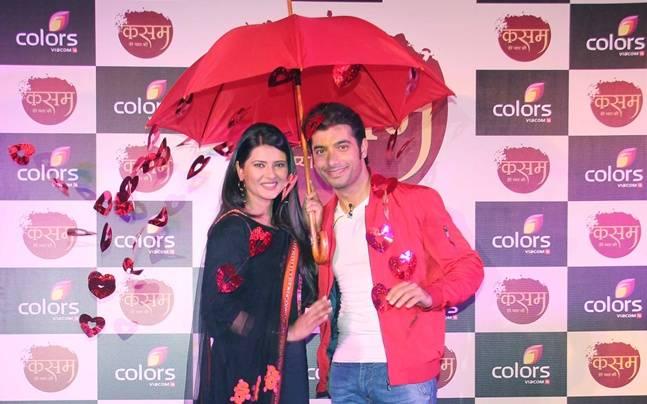 Kasam Tere Pyaar Ki Cast Real Name:
Rishi Real Name – Sharad Malhotra
Tanuja Real Name – Kratika Sengar
Abhishek Real Name – Amit Tandon
Netra Real Name – Pranitaa Pandit
Natasha Real Name – Shivika
Tanya Real Name – Chahat Tejwani
Yuvraj Real Name – Lalit Bisht
Divya Real Name – Chetna Kaintura
Manpreet Real Name – Zuber K Khan
Ahana Real Name – Aditi Sharma
Nakul Real Name – Nikhil Khurana
Smiley Real Name – Chandni Sandhu
Chintu Real Name – Devarsh Nirmal
Neha Real Name – Renee Dhyani
Swati Real Name – Suman Jain
Nidhi Real Name – Hema Sood
Vidhi Real Name – Shreya Gupta
Rohit Real Name – Abhilash Kumar
Purab Real Name – Puneet Sachdeva
Shekhar Real Name – Rohit Sharma
Malaika Real Name – Smriti Khanna
Serial Kasam Tere Pyar Ki Natak Story
Kasam Tere Pyar Ki is all about the two childhood friends Rishi and Tanushree. They grow up separately but are destined to be together as star-crossed lovers till Eternity. After 17 years, Rishi marries Tanushree but she is shot to death. She is reincarnated as Tanuja. Both Rishi & Tanuja die in a car accident and were reborn as Ranbir & Kritika to fulfill their promise.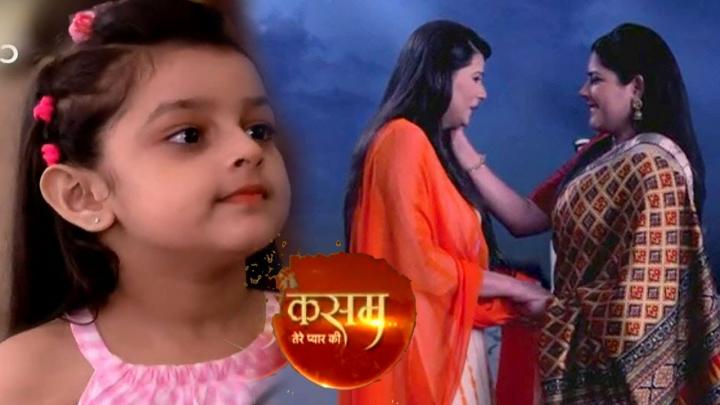 this is all about Kasam Tere Pyaar Ki. For more updates keep visiting our site. Also do not forget to share it with your friends.