Keemstar or Daniel Keem is an American Youtuber and streamer. He is known by a lot of different names like Killer Keemstar and DJ Keemstar. Daniel Keem was born on March 8, 1972, in Buffalo, New York, U.S.  He has a brother and a sister. He also has a daughter named Mia.
He was first seen on YouTube in a Halo 3 video in the year 2009. In this video, he was recorded through the game's online multiplayer voice chat. 
Daniel Keem's first YouTube channel was created in 2009. The channel was named 'xDJKEEMSTAR' and was dedicated to reporting news that has to do with the YouTube community. Daniel Keem is probably the YouTuber with the most terminated accounts. He has 5 terminated YouTube accounts and 2 terminated Twitch accounts among many others.
Keemstar started reporting news on a new channel in June 2014. His second channel is called 'DramaAlert'. Apart from facts, Keem also voices his opinions on the topics he reports. Keemstar also used to be a part of the FaZe Clan.
In 2016 Daniel started a podcast of his own called "Baited!". This was co-hosted by Colossal is Crazy and Tommy C. The podcast gained a lot of popularity early on and reached the top 20 in iTunes charts. After a lot of eventful happenings with the podcast, on March 18th, 2020, Keemstar announced that "Baited!" would be replaced by "Mom's Basement".
Daniel Keem has been involved in a number of controversies over the years. In 2008 Keemstar got into an argument with a BattleCam.com moderator called Alex. In response to this argument, Keem urged his viewers to spam "Alex is a stupid Nigger" in the chat. He later apologized for using the racist slur.
Another incident took place in 2016. When a YouTuber that went by the name TotalBiscuit got diagnosed with terminal cancer, Keemstar tweeted that he couldn't wait to report on his death. 
He also got in trouble for comparing YouTuber Jake Paul's then-girlfriend Erika Costell's body with that of another YouTuber Eugenia Coloney who has an eating disorder. 
One of the biggest controversies Daniel Keem was involved in had to do with YouTuber Etika's suicide. In an interview, Keem said " If you really think about it, then why to live? Just jump off a cliff. If it's just a simulation, who cares?" in response to Etika saying that he believed that he lived in a simulation. In June 2019, after Etika committed suicide, several people blamed Keem for 'egging on' the YouTuber.
Presently, Keemstar has a huge fan base with over 5 million subscribers on his YouTube channel DramaAlert. Keemstar has shown support for Donald Trump in the 2016 and 2020 United States Presidential Elections.
Let's know more about him –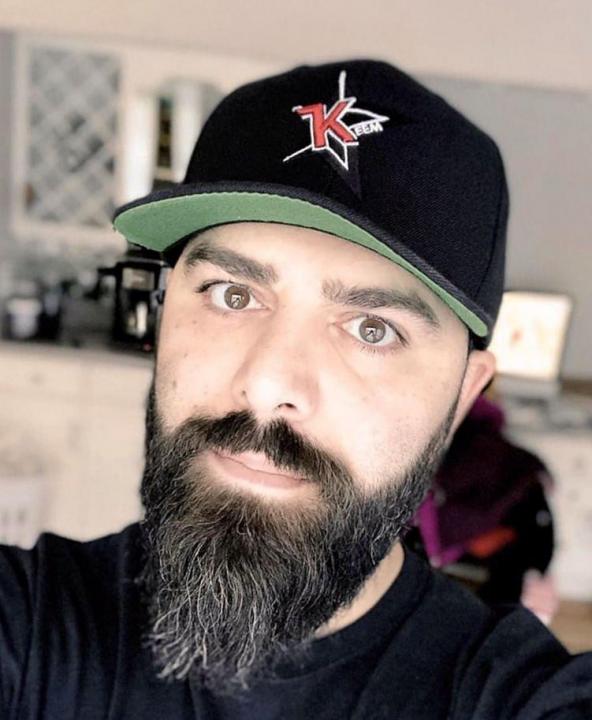 Daniel Keem (Keemstar) Bio, Wiki, Age, Height, Birth Date & Images
| | |
| --- | --- |
| Name | Daniel Keem |
| Nick Name | Keemstar, Killer Keemstar and DJ Keemstar |
| Profession | YouTuber, Streamer |
| Date Of Birth | March 8, 1982 |
| Place Of Birth | Buffalo, New York, U.S. |
| Zodiac Sign | Pisces |
| Nationality | American |
| Height | 178 cm (5'8″) |
| Weight | NA |
| Hair Color | Brown |
| Eyes Color | Brown |
| Family | Daughter – Mia |
| Relationship Status | Single |
| Boyfriend/Girlfriend | NA |
| School | NA |
| College | NA |
| Education Qualification | NA |
| Net Worth | $2 million USD |
FACTS
Keemstar's real name is Daniel Keem.
He was born in Buffalo, New York, U.S.
He is of Italian, German, and Dutch origins.
Daniel has a daughter named Mia.
He suffers from dyslexia.
He was a part of the FaZe Clan.
He was nominated for a Shorty Award for Best Web Series, in 2014.
Facebook, Instagram and Twitter Accounts
Facebook – https://www.facebook.com/DramaAlert/
Instagram – https://www.instagram.com/dramaalert/
Twitter – https://twitter.com/keemstar